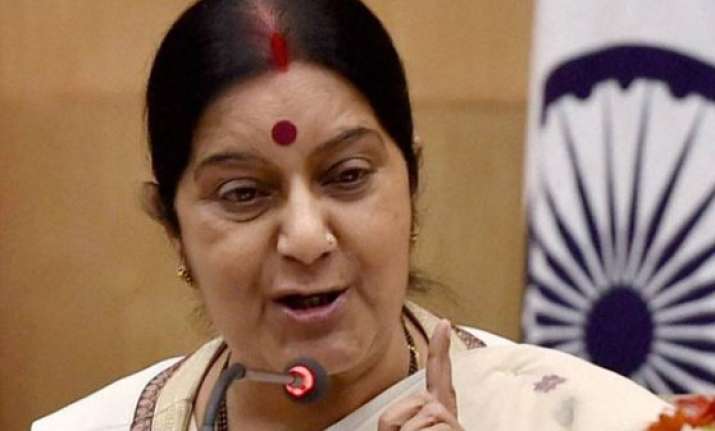 New Delhi: India has raised with Britain its concerns about a Pakistani group planning to host an anti- India rally in London to highlight the Kashmir issue.
The matter was taken up by External Affairs Minister Sushma Swaraj during her talks with deputy Prime Minister of Britain Nick Clegg in London last week.
External Affairs Ministry spokesman Syed Akbaruddin said the British side maintained that matters between India and Pakistan should be best addressed and resolved by the two countries.
"We had a discussion with our colleagues and interlocutors in London who assured us that their approach to this matter is that matters between India and Pakistan are best addressed and resolved by India and Pakistan and we have confidence that as two pluralist and open societies India and UK will not do anything that is inimical to their interest," the spokesperson said.
He was replying to a question on whether India has taken up the issue with Britain.
"... There has been a discussion on this matter and that discussion was during the visit of the External Affairs Minister to London recently where she did take up the matter in the context of issues that arise in the open societies when she was discussing these matters with deputy Prime Minister Nick Clegg," Akbaruddin said.
The "Million March" is reportedly being planned on October 26 from London's Trafalgar Square.