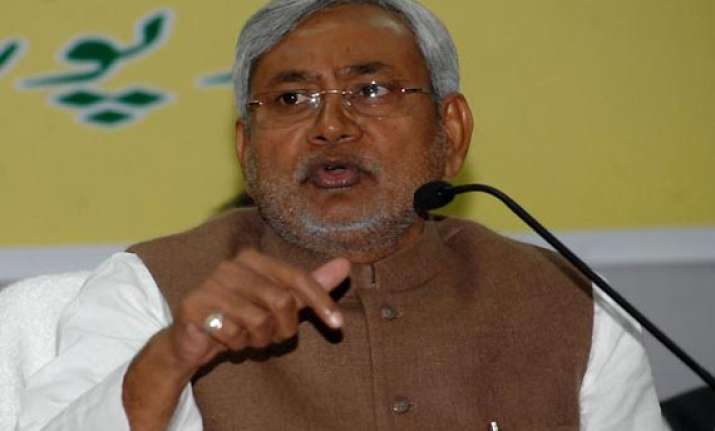 Patna, Aug 7: Bihar chief minister Nitish Kumar today said talks between India and Pakistan must take place, but an atmosphere for improving bilateral relations should first be created.
Speaking to reporters here, Nitish Kumar described the killings of five Army jawans as a sensitive issue and said "the people of India are definitely angry over this incident."
"Security of our borders is the responsibility of the Centre, and I hope the Centre will take strict action in this matter", said Kumar.
All the martyrs who laid their lives on the Line of Control will be cremated with full honour and Rs 10 lakh each will be given to their next of kin, the chief minister said.