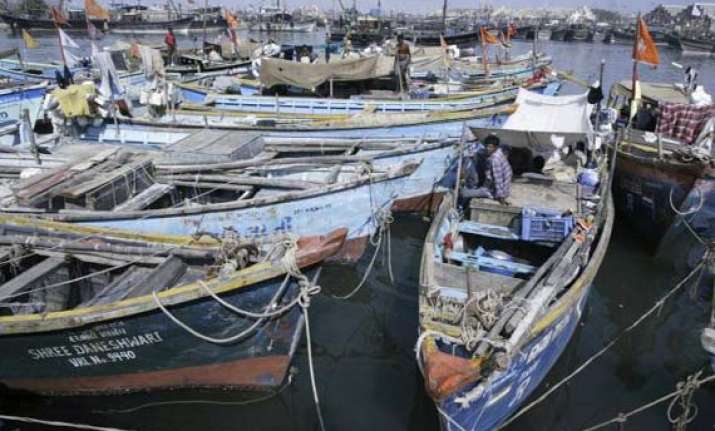 New Delhi: India today summoned Pakistan's Deputy High Commissioner Mansoor Ahmed Khan and lodged a strong protest over firing by its forces on Indian fishermen in which one of them died off the Gujarat coast.
Khan, who was summoned by Joint Secretary (Pakistan) in the External Affairs Ministry here, was told about India's "great concern" that the incident of last Friday took place "amidst the stated desire" by Pakistan that it wants peaceful, friendly and cooperative bilateral ties.
He was told that the incident should be probed thoroughly and its results shared with India at the earliest.
"It was conveyed to him (Khan) that the Government of India condemns the incident of indiscriminatory firing on unarmed Indian fishermen by a vessel of the Pakistan Maritime Security Agency near the Indo-Pakistan international maritime boundary line on October 11, 2013 which led to the death of an Indian fishermen," External Affairs Ministry spokesperson Syed Akbaruddin said.