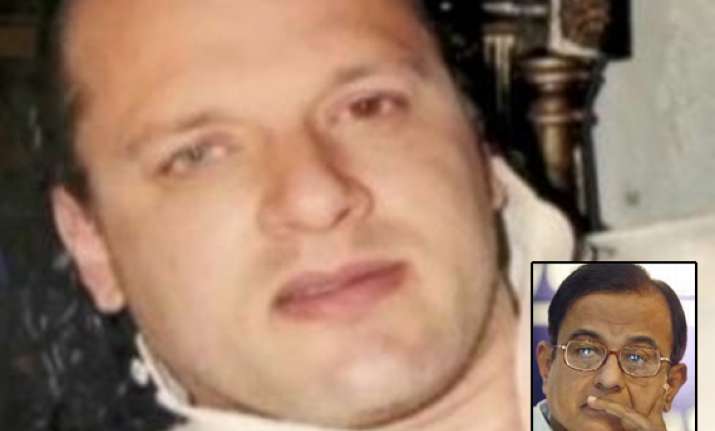 New Delhi, Jun 29:
Lashkar-e-Taiba operative David Headley had worked with an American government agency before defecting to Pakistan to turn a terrorist and India will discuss the issue of his extradition with the US, Home Minister P Chidambaram said today.
He said India had got access to the 50-year-old Pakistani American during which sleuths of Indian security agencies had met him in the US, besides getting other reports on Headley.  
"I think the further question is whether we will get further access to Headley, whether he would be extradited to India...These are matters to be discussed with US authorities," he told reporters in response to a question.
 Headley, who had recced the Mumbai terror attack targets on behalf of LeT, is currently in the custody of the US authorities and awaiting sentence after his conviction in a 26/11 case registered in America.
Chidambaram said Headley was working with the US Drug Enforcement Agency and he had subsequently defected to Pakistan and turned an LeT operative.  
The Home Minister said whenever there would be an opportunity, India would take up with the US government the issue of Headley's extradition.
"As you know, Headley has been convicted by a US court pending sentencing. Only after that exercise is completed, can we say whether Headley will be extradited to India. I am pretty confident that Headley will be given a long sentence in the US," he said.