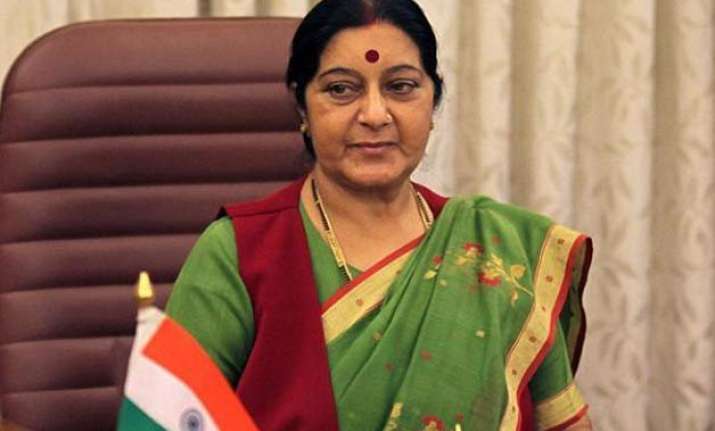 New Delhi: India today discussed with Turkey the issue of its 39 hostages in war-torn Iraq as also increasing threat of Islamic Militant outfit ISIS in the region.
External Affairs Minister Sushma Swaraj today held compressive talks with her Turkish counterpart Mevlut Cavusoglu who told her that given the current situation, the information flow was very "restricted" and there was no concrete details on whereabouts of the Indian hostages.  
This is the second meeting between the two Foreign Ministers during the course of the last two months.  The External Affairs Minister had traveled to Turkey to meet her counterpart in January.
Turkey is a "source" for India to know about the whereabouts and the conditions of the hostages who were kidnapped from Musul town in Iraq by the Islamic militants in June last year.
Spokesperson in the Ministry of External Affairs Syed Akbaruddin said the two leaders discussed ISIS threat as well as about the 39 Indians.
Both the leaders also discussed Prime Minister Narendra Modi's scheduled visit to Turkey in November to participate in the G20 meeting. Turkey and India have been working closely on efforts to ensure stability and peace in Afghanistan.  
"The discussions focussed on the working out of a schedule of visits for the year, which would include Foreign Office Consultations as well as a full-fledged meeting of the two Foreign Ministers in India," the spokesperson said.  
He said apart from bilateral issues, there was a discussion on various regional issues of common interest, including the current situation in West Asia, the evolving dynamics of the situation in Iraq, and matters related to terrorism.