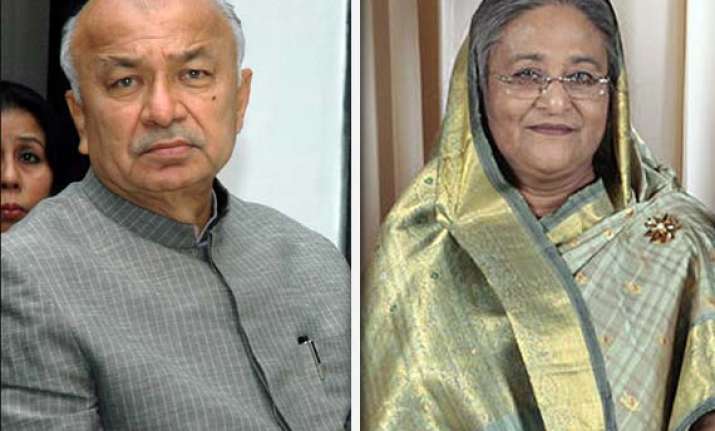 New Delhi, Dec 5: India and Bangladesh have agreed to sign an extradition treaty in January during Home Minister Sushilkumar Shinde's expected visit to Dhaka.
A joint statement after a meeting of Shinde with his Bangladesh counterpart M.K. Alamgir here said that both sides agreed that the extradition treaty, which is under consideration by both governments, may be finalised at an early date.
"It was agreed that Revised Travel Agreement (RTA) as well as the extradition treaty will be finalized and signed in January 2013 during the proposed visit of Indian Home Minister to Dhaka," it said.
The statement said both sides noted that the action was being taken for repatriation of sentenced prisoners to either country.
The two countries also agreed not to resort to firing unless fired upon or attacked by terrorists or armed criminals and expressed regret over deaths and loss of life on the border.