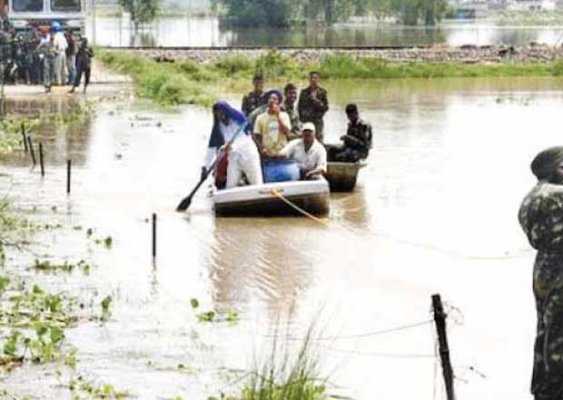 Chandigarh: At least 22 people, including women and children, have been killed in different incidents of house and roof collapse following heavy rainfall across Punjab since Thursday, officials said here on Saturday.
Eight people from one family were killed when the roof of their house in Dhalla village near Batala town collapsed. The victims were buried while they were sleeping.
In Amritsar district, at least seven people have been killed so far. Five of them were from one family who died in a house collapse in Jassu Nanagal village near Amritsar, 280 km from here.
Five people were killed in a roof collapse in Gubhaya village in Fazilka district of south-west Punjab.
Two other deaths due to roof collapse were reported from other parts of the state.
Most areas in the state were lashed by heavy rainfall since Thursday. Amritsar has received 118 mm of rain since Friday.
Authorities in various districts have issued an alert to people to stay away from rivers and rivulets. Many of these were flowing near the danger mark.
Reports have been received about low-lying villages being inundated in some parts of the state.
In Haryana, several areas were inundated in Karnal district. There were reports of house collapse in the district.