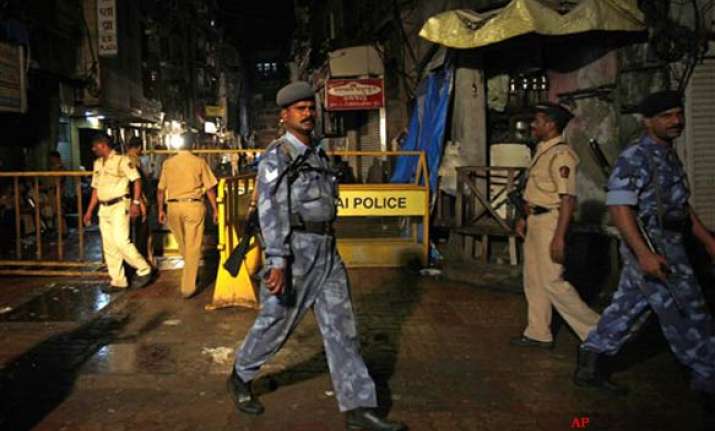 Ahmedabad, Jul 14: The unresolved blasts in Pune, Delhi and Varanasi in 2010 seem to have helped the Indian Mujahideen (IM) regroup and plan more attacks in the country. 

Police sources, familiar with the modus operandi of the Pakistan-based terror outfit, are convinced that IM operatives are regrouping after the Ahmedabad police busted an entire module of the outfit in 2008, reports DNA.

Wednesday's serial blasts in Mumbai are the third such incident since the Ahmedabad serial blasts in June 2008.

"The German Bakery blast in Pune was the first indication that the terror outfit is regrouping and this time they have again openly challenged us," a police officer told DNA on condition of anonymity.

While the Ahmedabad police had managed to nab IM operatives of the middle and lower ranks, the masterminds managed to evade arrest. Abdul Subbhan Qureshi alias Tauqeer, a senior rank operative who had planned the 2008 Ahmedabad blasts, is still on run.

According to the investigators, in an IM module, the senior rank militants get orders and funds from their bosses, such as the Bhatkal brothers.

"These senior rank militants remain engaged in brainwashing and recruiting youngsters in the terror outfit to execute their plans," said another policeman, also requesting anonymity.

Brothers Riyaz and Iqbal Bhatkal, who are allegedly in hiding in Pakistan, may now be funding Tauqeer, who might be recruiting youth from Uttar Pradesh. Most of the operatives arrested in connection with the Ahmedabad blasts were from Azamgarh, Uttar Pradesh.

The policeman added that IM has a strong presence in Uttar Pradesh and can easily recruit, train as well as prepare its men to execute a terror attack. "There are chances that he [Tauqeer] has regrouped the outfit and recruited people from minority-dominated areas," the officer said.

Sources in Ahmedabad police said that the regrouping of IM is a bad news especially for Gujarat because the one of its main objectives is to spread terror in that state to avenge the post-Godhra riots.