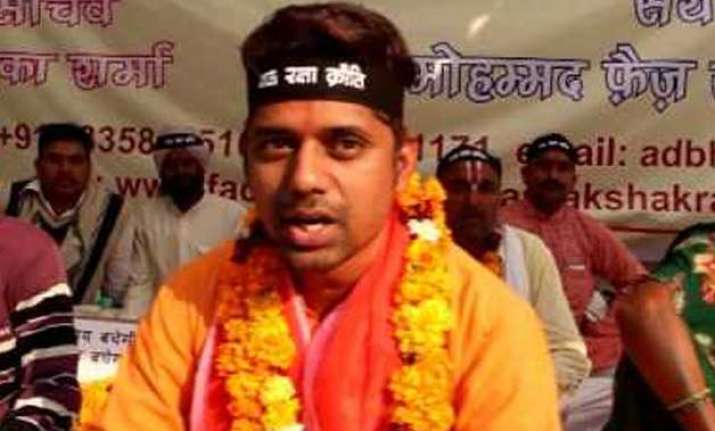 Varanasi: Breaking the myths that Muslims are against cow conservation, an ardent follower of Islam Mohammed Faiz Khan is openly promoting cow protection in Varanasi, the constituency of Prime Minister Narendra Modi.
The cow activist from Raipur (Chhatisgarh) is spreading the message of cow protection in the temple town through a series of 'Gau Kathas' (Cow Stories) on the famous Assi Ghat,on the banks of Ganga,  from where the Prime Minister started his 'Swachh Bharat Abhiyaan'.
The 34-year-old strongly believes that cow is not only the mother of Hindus but of all religions be it Muslims, Christians or Sikhs.
"Cow is not only the mother of Hindus, but, according to Veda she is the mother of all (vishwa mata)," says the staunch believer.
He had been advocating cow rearing and conservation through lectures at different places across the country for last two years after leaving the job of a lecturer.
So far he has delivered about 200 lectures on cow's importance in schools and other institutions and has held 15 Gau Kathas in various states including Gujarat, Madhya Pradesh, Rajasthan and Chhatisgarh.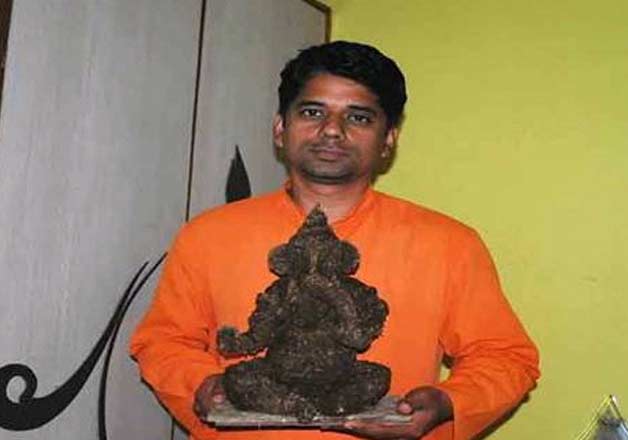 People in Varanasi expressed surprise on seeing the saffron-clad Muslim with an idol made of cow dung speaking about cow's significance for mankind and appealing for protection of cows.
"It is unique and first of its kind happening in the city," said Rupesh Pandey, who was looking after arrangements for the three-day Gau Katha that began on the banks of the Ganga at Assi Ghat on Monday.
Shankaracharya of Jyotish and Dwarka Shada Peeth Swami Swaroopanand Saraswati also appreciated Faiz for spreading the message of cow protection. "He is doing a good work and it should be appreciated," said the seer.
When asked that what inspired him to do this work of goodliness, he told that it was a novel 'Ek Gai ki Atmakatha' authored by Girish Pankaj which inspired him to do the good work.
Devoted to his cause, Faiz is an orphan who lost his father at a tender age of 10 and mother at 13. Instead of going to madarsa, he received his primary education in Saraswati Shishu Mandir in Raipur and did MA in Hindi and Political Science.
After teaching in a government college for two years, he left the job and set on his journey to save cows.
"Whatever 'dakshina' I receive from people I spend it to serve cows and my mission," he said while talking to Times of India daily. It is unfortunate and immature to link beef eating with secularism, he said further adding that it is not good to oppose ban on cow slaughter just for appeasement.