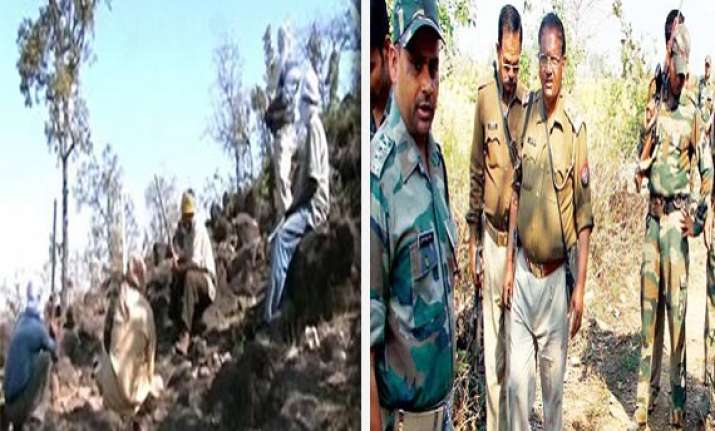 Banda (Uttar Pradesh): In Bundelkhand region of Uttar Pradesh, power still flows from the barrel of the gun, where - believe it or not - dacoits play a key role in deciding who will win the five parliamentary seats from the region.
The gang of Sudesh Patel, more popularly known as Balkhariya, has been whipping up terror to demand votes. More than a dozen kidnappings and threats have materialised across villages to compel the residents to support a particular party.
In one such village, Navuka (Banda district), 60 of the 300 families have fled after letters were pasted on the walls of homes and menacing phone calls began to come at odd hours.
Lala Ram, the village pradhan who is among those who have fled, alleged he was asked to donate Rs.5 lakh for the campaign of a candidate. "The police do not help us. Patrolling is for namesake only," he said.
Amar Singh, officer in charge of the Kalinjar police station (under which the village falls), however, dismisses the charges. "The area is completely under our control. Sometimes, people make up such stories only to be in the news."
The influence of dacoits in the political affairs of the region started in 1978 when Shiv Kumar Patel alias Dadua gained ascendancy in the dacoit hierarchy. When Dadua was killed in 2007, the mantle was taken by Thokia, who was felled a year later. Balkhariya, who came next, now tops the state police's list of most wanted criminals and carries an award of Rs.5 lakh.