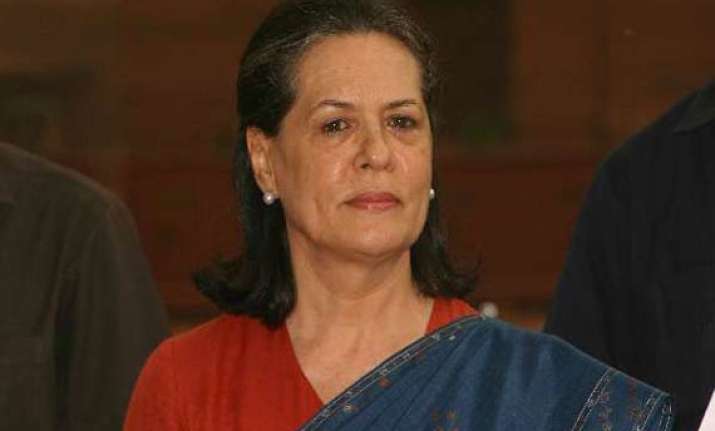 New Delhi, Dec 16: UPA chairperson Sonia Gandhi today favoured an approach of welfare and development to defeat left-wing extremism and insurgency and bring back youth involved in it back to the democratic mainstream. 

"We know there is left-wing extremism and insurgency in many districts of the country which have a sizeable tribal population. We can defeat them only by properly implementing rural development programmes," said Gandhi while addressing a convention on "Empowerment to Tribal women" organised by Mahila Congress.

She called upon both the Centre as well as states to address the issue seriously, saying it is their fundamental and constitutional obligation to ensure development of tribal areas.

"The Centre and state governments should do their fundamental and Constitutional duties in helping tribal areas with full earnest.

"I feel that if we do this, we will be able to bring those people who have adopted the culture of violence back to the democratic mainstream," Gandhi said.

Addressing tribals and mahila Congress workers, she called upon them to campaign for tribal rights in states where the Centre's welfare programmes were not being properly implemented.

"It is the responsibility of mahila Congress and you all to create awareness of various central welfare schemes at the block and district level and guide the tribals in such a way that make use of them. Wherever such schemes are not implemented, you should struggle and also resort to a movement (andolan)," she said.

The Congress chief said that tribals were a great example of the nation's diversity and there was need to provide them with such opportunities that they progressed further. 

"The tribals are an example of our great tradition of diversity. Today, it is not just a question of protecting and preserving the age-old tribal tradition, which has enriched our society, but also to provide them opportunities to make them grow further and provide the tribal youth the benefits of education, modern skills and economic development. We have to keep making efforts in this direction," she said. 

She said the Congress party had shared a very long and old relationship with tribals, which was required to be taken further and this convention was a step in this direction. 
"It is the duty of all of us, especially keeping in view the demands and aspirations of the youth, that we take this relationship forward," she said.

She also called for utilising the rich minerals found in tribal areas in such a way that it does not destroy their land and their livelihood is not taken away.

She said the Central government was in the process of making a law that ensured development of mineral resources in such a way that the tribal people derive the best benefits out of them and also give preference to tribal youth in providing ample employment opportunities.

She reminded the tribal women of how Prime Minister Indira Gandhi had formulated policies and programmes for their welfare due to which she is still remembered. 

Gandhi also recalled how many tribal women were leading in gram panchayats and zila parishads and strengthening their voice through the panchayati Raj empowerment brought in by Prime Minister Rajiv Gandhi.

The Congress chief listed many of the central schemes formulated by the UPA government in this regard, while taking forward the traditions inherited from former Congress leaders.