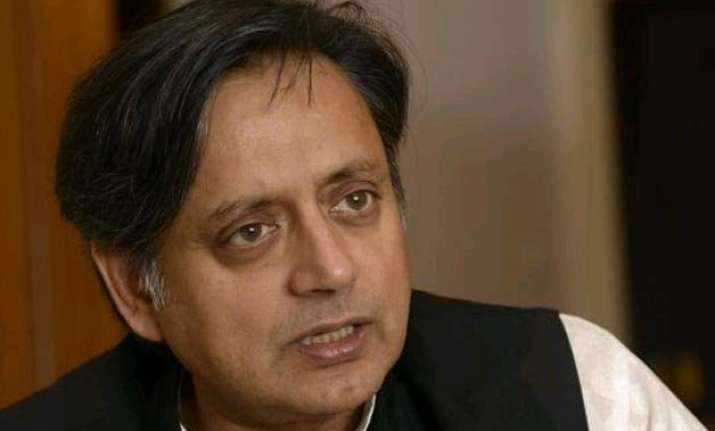 New Delhi: Sunanda Pushkar murder case took a new turn today when Congress leader Shashi Tharoor lashed out at BJP leader Subramanian Swamy, demanding that he should reveal the identity of the person who killed his wife Sunanda Pushkar.
"Who is he? If he knows the murderer, then let him tell the police," Tharoor said to the media at the airport.
Reacting to Tharoor's charge, Swamy, while speaking to a news channel said, "I never said that I know who the murderer is, I said that Shashi Tharoor knows who the murderer is."
"The police must interrogate Shashi Tharoor, and if they find out he has lied, he must be arrested," he further added.
Swamy even said that Tharoor was trying to cover up Sunanda's murder as a natural death and blamed Congress for backing Tharoor.
He asserted that Sunanda was silenced as she wanted to tell the truth about murky dealings in the IPL.
Swamy was among the first to allege foul play in the death of Sunanda Pushkar. He accused Tharoor of trying to cover up the case by lying.
Meanwhile, Delhi Police Commissioner B S Bassi has given the hint that Tharoor will be questioned soon in this case.
"I know Tharoor is in Delhi. Our SIT (Special Investigation Team) is working on the case, and if they require, they will call him (Tharoor) soon," Bassi told the media.
Delhi Police had on Tuesday registered a murder case in connection with Sunanda's death under section 302 of IPC on the basis of an AIIMS medical report that concluded that her death was unnatural and due to poisoning.
Pushkar, who married Tharoor in 2010, had checked into The Leela Hotel in Chanakyapuri a day before her death on January 17, 2014.
Pushkar was found dead just days after an open spat on Twitter drew attention to the couple's personal life and Tarar.