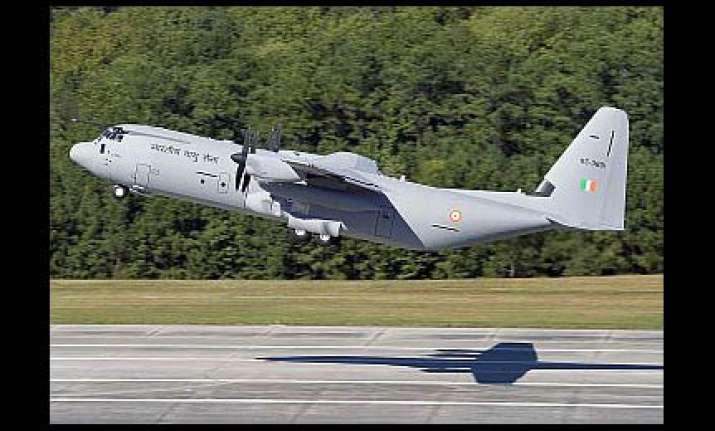 The first of six C-130J Super Hercules for India took to the skies for its maiden flight on Monday, its manufacturer Lockheed Martin announced on Wednesday.
"The aircraft will now complete a series of company and customer flight tests prior to delivery in December. The second and third aircraft are due to fly within the next few weeks," the American manufacturer said in a statement.
India has placed order for six of C-130J Hercules, which are said to be the most advanced airlifter ever built.
The C-130J combines the latest in aerospace technology with a proven, rugged airframe design, resulting in an aircraft that gives an operator more capability with greater operational efficiency.