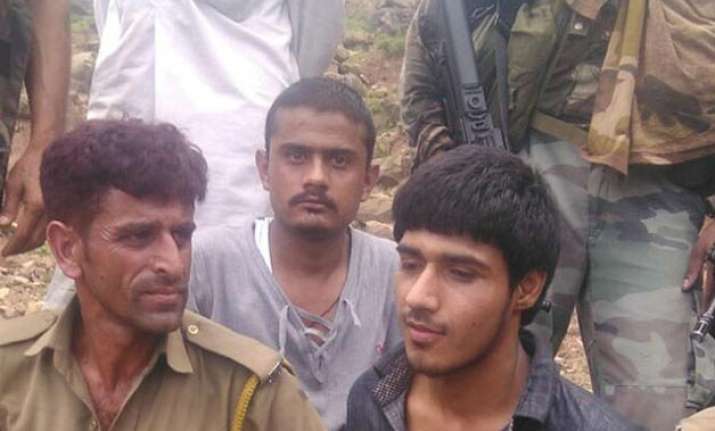 New Delhi: As Pakistan today denied that captured terrorist Mohammad Naved is its citizen, a Pakistan-based man identified himself as the "unfortunate father" of the attacker, reported a leading English daily on Thursday.
Speaking to the daily, the man expressed fear for the safety of his family in the Islamic nation.
"I'll be killed. The Lashkar is after us and the fauj is after us," Naved's father Mohammad Yakub told to Hindustan Times, in reference of terror outfit Lashkar-e-Taiba and Pakistani Army.
Naved had provided his father's phone number to inevestigative agencies during interrogation.
Speaking in native Punjabi language, Yakub said, "You are calling from India. We'll be killed. I am the unfortunate father."
"The Lashkar is after us. They probably wanted him dead and not caught alive. Please spare him," Yakub requested the journalist.
Read Also- J&K terror attack: Govt hands over probe to NIA
According to the report, the call was made at 1.22 pm and lasted a minute and 20 seconds before the frightened Yakub hung up. The phone has been switched off since then.
Pakistan today denied of any record of Mohammad Naved or Usman Khan in its National Database and Registration Authority (NADRA).
The NADRA officials further claimed that the images of the man arrested by India did not match with any Pakistani citizen data base.
Yesterday, two terrorist attacked at a BSF convoy in Udhampur district of Jammu and Kashmir killing two security personnel. One attacker was killed in retaliatory fire while other escaped taking three people hostages only to be overpowered by them and subsequently being captured.
He told his name as Kasim Khan or Usman but later changed his account. He has changed his statement several times during interrogation but authorities have identified him as Mohammad Naved son of Mohammad Yaqub resident of Faisalabad Pakistan.
Sources told India TV that Naved revealed that he was trained in different terror camps located in Pakistan for a period of three years. For the last 45 days he was given a special training for suicide attack.