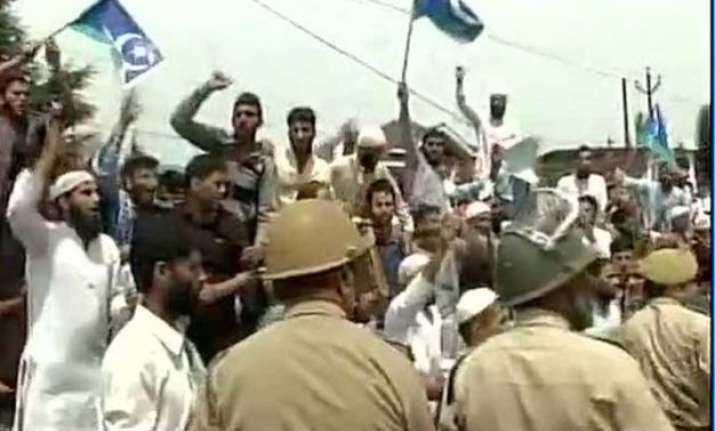 Srinagar:  Hurriyat leader Syed Ali Shah Geelani was placed under house arrest on Sunday morning shortly before his scheduled seminar in Srinagar.
Four protesters were injured after police used water canon and tear gas to disperse the crowd outside Geelani's house against his detention.
The Hurriyat hardliner's house arrest comes at a crucial time after NSA-level talks with India were were called off by Pakistan when it refused to accept conditions laid down by Indian External Affairs Minister Sushma Swaraj.
Meanwhile, India termed Pakistan's decision of cancelling the talks as 'unfortunate'.
Pakistan's announcement brought to an end the battle of attrition as to who would blink first.
What became a red rag for New Delhi was the invitation by the Pakistan High Commission to Hurriyat leaders to meet Aziz ahead of the first-ever NSA-level talks, which was agreed upon in Ufa in Russia in July during the meeting between the two prime ministers--Narendra Modi and Nawaz Sharif.
India was also upset over Pakistan including Kashmir as part of the agenda for the NSA talks that was mainly scheduled to discuss terror.