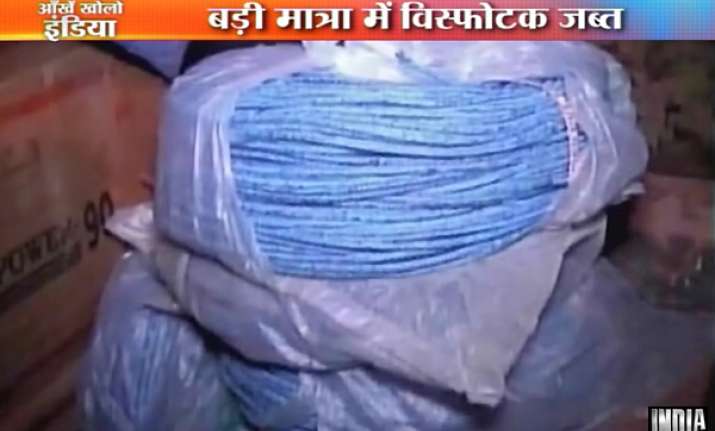 Thane (Maharashtra) Apr 2: Thane police on Sunday recovered a huge quantity of explosives from a Mahindra mini tempo in Padgha rural area and arrested two persons.
53 boxes of gelatine, 18 boxes of detonators, 18 bundles of fusewire and 150 km ammonium nitrate were seized from Amit Wagho and Avinash Wagho.
Police said, the explosives were being taken for illegal stone crushers, but the carriers had no licence or valid documents.
The two have been sent to police custody by a court till April 5.
Padgha area is considered sensitive because it was here that Saqib Nachan, who was directly involved in Mumbai local train blasts was arrested.