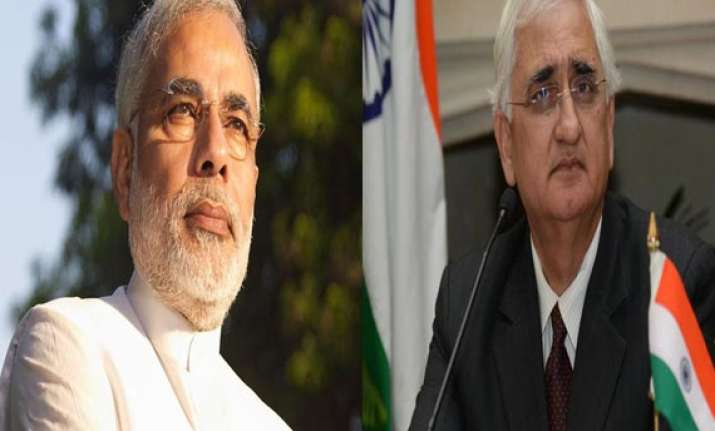 New Delhi: Ahead of US envoy Nancy Powell's meeting with Narendra Modi, External Affairs Minister Salman Khurshid today hoped America will apply with regard to the Gujarat Chief Minister the standards consistent with its policies in dealing with issues like human rights. 
Holding that the US was free to interact with Modi, Khurshid, however, said "there are lot of things that they will not and we should not put behind." Khurshid hoped Americans, Europeans and other countries will apply standards consistent with their policies in dealing with issues of human rights.
He said that in the past, India was lectured by a number of countries on human rights and it would be interesting to "know what Powell tells Modi."
"He is not the example that should be seen as an Indian.  We are a country that believes in Gandhian way of life, compassion, service without recognition and none of these terms applies to Modi," he said.
Meanwhile, External Affairs spokesman Syed Akbaruddin said it was normal for foreign embassies to make a request for facilitating meetings with "constitutionally-elected functionaries" of India.
"The request was made quite sometime back and the MEA said they could proceed with the meeting with the constitutionally-elected functionary. It is a normal courtesy extended to all the heads of missions," he said.