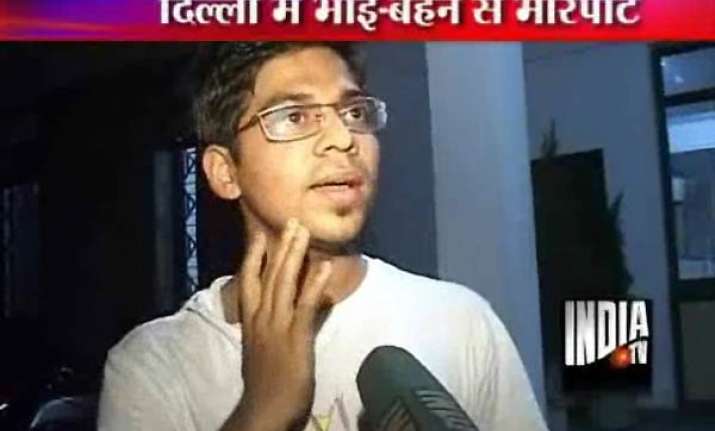 New Delhi, Jun 19 : Five drunk hoodlums  snatched a gold chain from a journalist  and bashed him up and his sisters on Saturday  night in Shakarpur, east Delhi.

The incident occurred when Pulkit was returning home from office. Pulkit told police that 5 people were drinking liquor inside a shop near his house. They snatched his chain and bashed him up. When he tried to resists, the assailants entered Pulkit's house to beat him up again.

Pulkit's sisters Vibhuti and Niharika were also beaten up by the hoodlums.  Vibhuti told India TV that all this happened in the presence of the local police. The policemen did not come to their rescue.

A report has been registered in the Shakarpur police station and one of the five assailants has been arrested.

However, Pulkit and his sisters allege that police is trying to shield the assailants.  The brother and sisters are disappointed with the way police is handling the matter.