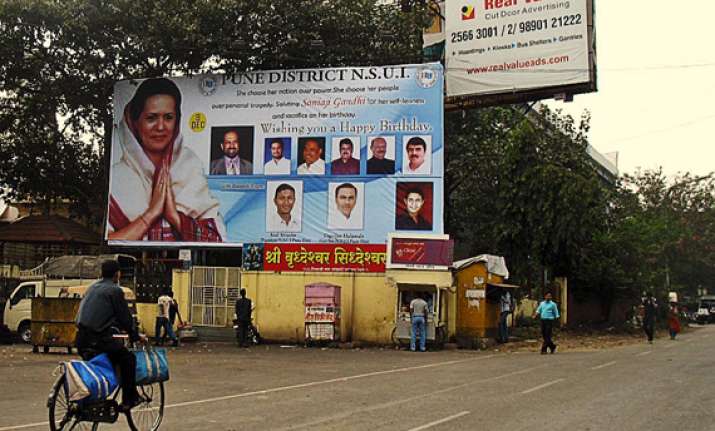 Agra :  With the announcement of dates for the Lok Sabha elections, the Agra Municipal Corporation Thursday launched a drive to bring down all hoardings put up by political parties in the city, an official said.
Corporation official Rajiv Rathi said hundreds of hoardings have been removed in compliance with the directions in the model code of conduct.
The drive will continue for two more days, he said.
The city will go to the polls April 24. Agra district has 30.42 lakh voters and two Lok Sabha seats.
According to estimates, the number of first-time voters will be around 1.89 lakh, of which around 60,000 are under 19 years.
Agra city is currently represented by Bharatiya Janata Party's Ram Shankar Katheria and Fatehpur Sikri rural by Bahujan Samaj Party's Seema Upadhyaya.