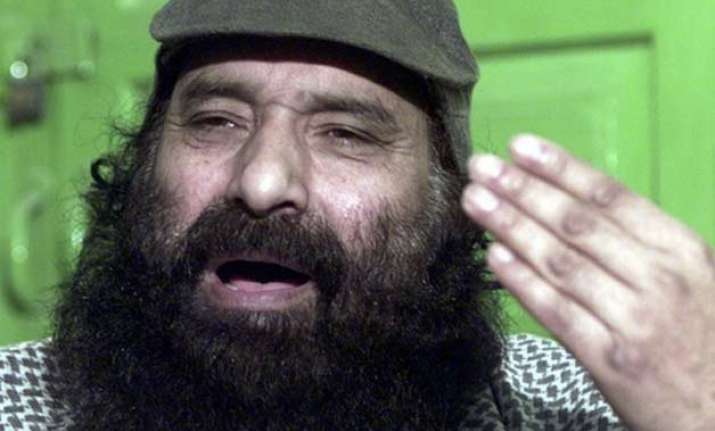 Srinagar: Abdul Wahid, the son of Hizbul Mujahideen chief Syed Salahuddin, has said that former RAW chief A S Dulat's disclosure about his father requesting IB for his medical seat was not borne out of facts. Salahuddin is the chief of United Jehadi Council, a conglomeration of militant outfits, based in Pak Occupied Kashmir.
In a statement, Wahid said, the state government helped him in 'migration' and not 'admission' to a medical college.   
"I was selected through CET for MBBS purely through merit. My rank was 92 among 2,000 candidates. This can be checked from CET records. I first got admitted to Jammu Medical College, but since I hailed from a family with militant background, there were security risks for me in Jammu", Wahid said.
"Often security personnel, sometimes carrying pistols, used to come and meet me, and because of this I was forced to abandon classes and lab work. My family was worried and I approached BOPEE (Board of Professional Entrance Examinations) seeking migration to the valley, but the officials said migration was against rules.
"My family then approached the state government for help, who, sensing the political delicacy and scoring a point, did help me in migration in exchange with another student from Jammu", Wahid said.
"The favour was done by the government because of security concerns. There is not even an iota of truth that my father called on J&K government for something like a medical seat. Everybody knows his credentials.
"We are five siblings. Except for my eldest brother, none of us is in a permanent job. Two are doing contractual jobs for the last 10 years...Such unfounded statements cannot tarnish the image of my father", Wahid said.