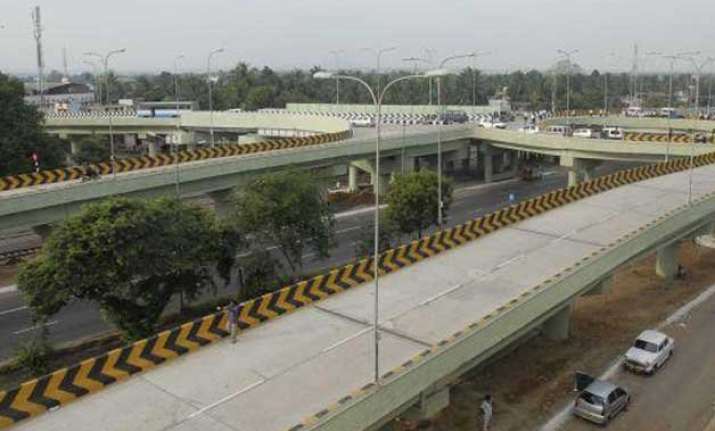 Chennai: A 50-year old biker had a close brush with death in Guindy (near Chennai) on Tuesday morning when he was hit by a SUV which flung him off the 40 feet high flyover. However, the victim survived the fall with severe injuries to his face, hands and feet, police said.
J Selvaraj of Tirusoolam was returning home when a SUV hit his bike from behind, throwing him off the bridge. Interestingly, the bike collided into the parapet wall and remained on the flyover.
He was coming from Ekattuthangal to Tirusoolam and the car was right behind him. He was not wearing a helmet, the police said.
The commuters who saw him being flung off the Kathipara flyover were relieved when they discovered he had escaped with injuries.
Some people called the police control room and informed the '108' ambulance service.
On the other hand, doctors said the condition of Selvaraj is critical and he is fighting for his life.
"He is alive but the healing process is complicated. Because of the multiple fractures suffered, infection rate will be very high," said Dr S Anand, chief medical officer of a private hospital in Vadapalani where Selvaraj was first admitted.
A police officer said, "Selvaraj apparently landed on his face between two earthmovers parked underneath the flyover. He could have died if the impact had been different."
Some witnesses also said several bike-riders have taken pictures and videos of the incident and posted them on social networking sites like Facebook.
The incident resulted in a heavy Traffic jam on the busy flyover before police personnel arrived and helped restore it. The car and the bike were later taken to the traffic investigation office.