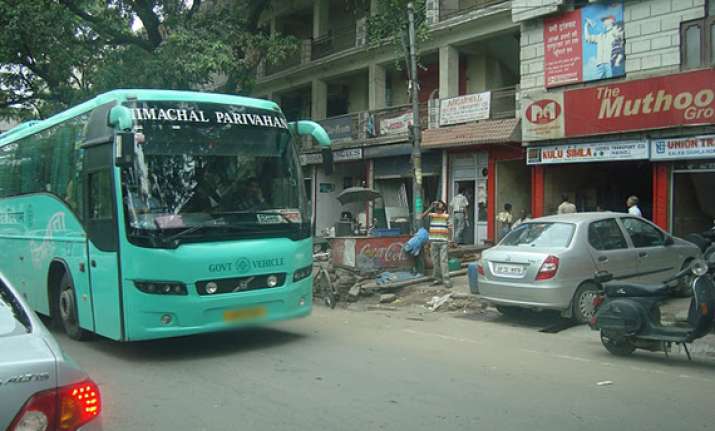 Dharamsala: The Himachal Pradesh government has reduced minimum bus fare from Rs 5 to Rs 3 following pressure from commuters.
Speaking at a press conference here on Sunday, Himachal Pradesh Transport Minister G S Bali announced several other concessions for people travelling in various categories in Himachal Road Transport Corporation buses.
The minister said HRTC Green Card holders would get 30 per cent discount on fare for travelling 40 to 60 kilometres a day and senior citizens would be given 20 per cent discount on the same category.
Smart Card holders will get a 10 per cent discount on fare on all trips in HRTC buses.
Apart from Shimla, express non-stop bus services would be introduced in all districts, Bali said, adding "the state government has sought 1,103 new buses and a Rs 475 crore package from the Centre to upgrade the transport sector".
Speaking on food subsidies, Bali, who also heads the Food and Civil Supplies department, said that state government would spent an additional Rs 25 crore on subsidised food grains in view of the rising prices.
About 4,000 fair price shops in the state are being provided computerised registration number to keep a tab on them and reduce pilferage, the minister said, adding "officers have also been instructed to conduct surprise inspections".