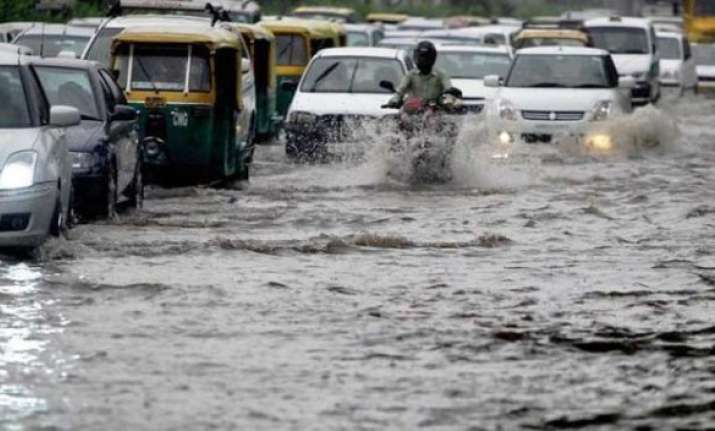 New Delhi : Heavy rainfall in Noida (U.P) lead to waterlogging in many areas, disrupting traffic and causing difficulties to commuters.
Delhi Traffic Police reported traffic jams from many parts of the city, including Mahipalpur near the Indira Gandhi International Airport and ITO junction.
Delhi received 93.8 mm of rainfall till 8.30 a.m. on Saturday, 11th July,  the India Meteorological Department said. It has forecast more rains in the day.
The minimum temperature settled four notches below the season's average at 23 degrees Celsius.
Humidity at 8.30 a.m. was recorded at 100 percent.
The day's maximum temperature is likely to hover around 28 degrees Celsius.
Friday's maximum temperature settled one notch below the season's average at 32 degrees Celsius while the minimum settled slightly below the season's average at 26.2 degrees Celsius.