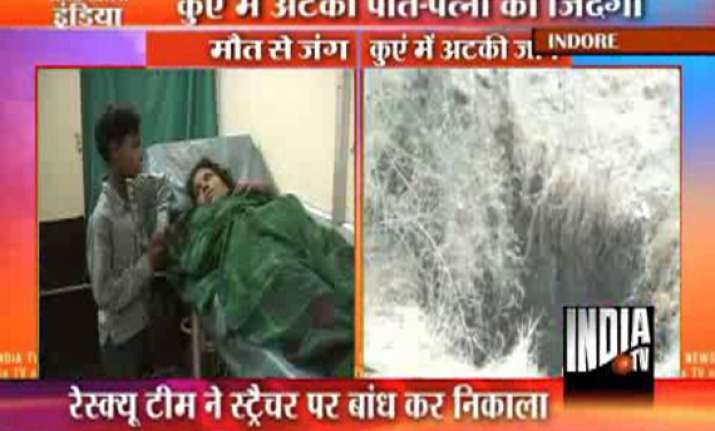 Indore, Mar 28: A couple kept struggling for life for hours in a 35 feet deep well in Indore. Death was just moments way but they were saved by timely action of the rescue team.
Raju Bai had a heated exchange of words with her husband Tuesday evening. She moved out of her house in fit of anger and slipped into a nearby 35 feet deep well .  After hearing her cries, his husband also entered the well in order to take her out but even he got stranded there.
The helpless couple kept their struggle for life on for hours. The neighbours informed the rescue team which finally succeeded in taking the couple out of the well safely using ropes and stretcher.
Raju Bai has developed fracture in her spine and is being treated in hospital.