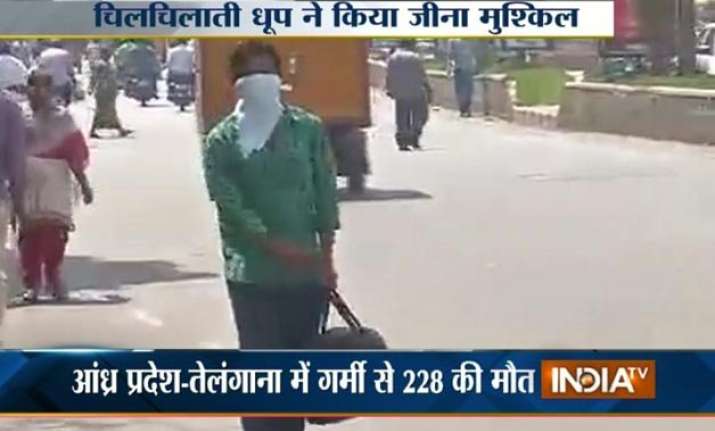 Hyderabad: The toll due to heat wave crossed 200 in Telangana and Andhra Pradesh on Saturday, officials said.
Mercury crossed 46 degree on Saturday in Telangana and Andhra Pradesh, recording hottest day of the season. 
"128 persons have died in Telangana as per the information received till this evening from various districts," revenue secretary BR Meena told PTI.
The toll pertains to the period from May 18 till this evening for Andhra Pradesh and from April 15 till this evening for Telangana, the officials said.
Andhra Pradesh Chief Minister Chandrababu Naidu suggested residents not to get out during the day to avoid heatwave. He also announced Rs 1 lakh compensation to the kins of those who died of sun-stroke.
He further said, "The toll so far due to heat wave in Andhra Pradesh may be over 100."