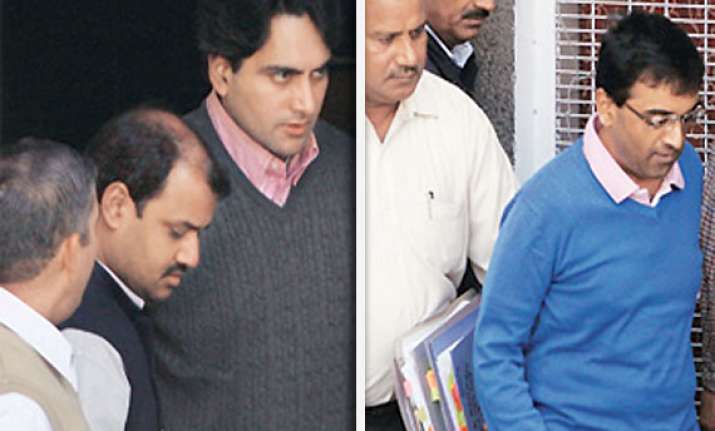 New Delhi, Dec 1: The hearing on bail pleas of Zee group editors, accused of attempting to extort Rs 100 crore from a firm of Congress MP Naveen Jindal, was deferred today by a Delhi court to December 3 due to absence of the prosecutor and the investigating officer.
Irked over the non-appearance of the two, Metropolitan Magistrate Gaurav Rao also asked a senior police officer to explain the lapse.
"Why the IO and the PP are not available despite a prior information from this court? Let, a written explanation be filed by the DCP concerned," said Rao, adding the arguments on bail pleas of Zee News head Sudhir Chaudhary and Zee Business Editor Samir Ahluwalia would now be heard on December 3.
The jailed editors, whose bail pleas have been dismissed once, yesterday filed fresh ones and the police was supposed to argue the case after filing their replies today.
The court, however, deferred the hearing as the IO and the PP did not appear despite prior information.
The two editors were yesterday remanded to 14 days' judicial custody till December 14.
Except the IO and the PP, defence counsel Rebecca John and advocate Ramesh Gupta, who represented complainant Jindal Steel and Power Ltd, were present.
The journalists face charges of extortion and criminal conspiracy. Punishment for the first is a maximum imprisonment of three years or fine or both. For criminal conspiracy, it's up to six months or fine or both.
Jindal has alleged that Zee News tried to extort Rs 100 crore in exchange for not airing stories linking him and his group to the coal blocks allocation scam.
Jindal had released a video-recording of meetings with executives of Zee TV and claimed it to be the proof that they were trying to extort money from him.
Jindal said the news channel told his firm's executives that if they did not spend Rs 100 crore on advertising, the channel would run negative stories on allocation of coal fields to his firm.