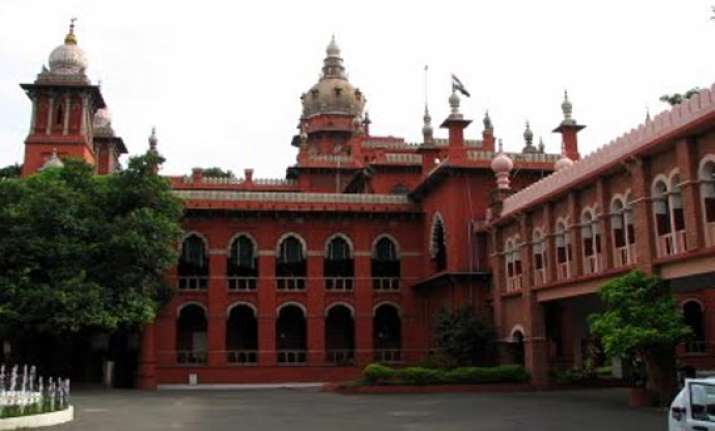 Chennai: Madras High Court yesterday stayed all further proceedings pursuant to the recent notification of Tamil Nadu Dr MGR Medical University to announce the election of members from medical faculty to the Medical Council of India.
Justice K K Sasidharan had passed an interim order on August 27 on petitions filed by a member of senate and another petition by the association of Tamil Nadu Private Professional Colleges, challenging the election notification dated notification dated August 23.
Petitioners contended that the notification was issued in violation of Rule 4 of Indian Medical Council Rules, which stipulated a gap of 30 days time between the date of election notification and the date of election.
They also contended that in the above case the election was scheduled to be held on August 29 whereas notification was issued only on August 23 and the faculty members of the private medical colleges were not permitted to submit nominations and to take part in the election process.
Petitioner council contended that all other universities including Dr N T R University of Health Sciences of Vijayawada have given 30 days notice before conducting election.
The council appearing for Dr MGR Medical University submitted that the notice of election was published in the website of the university a month back.
On hearing submissions from both sides and after perusing the documents produced, the judge said that the list of electoral college produced by the Tamil Nadu Dr MGR Medical University shows that only 59 members selected by the university for 2010-13 alone were entitled to contest the election.
The judge also observed that the list of 59 members did not contain the name of the faculty members of all the 32 medical colleges.
The petitioners were prima facie correct in contending that by restricting the right to contest the election to 59 members the university denied the chance to other faculty members thereby violated rule 4 of the Medical Council Rules, the judge said.
He also said that there was no evidence to support the contention of the university that the notice was published in the website on August 23, 2013 and said that there was nothing on the record to show that intimation was given to all the eligible members by the university 30 days before the date of election.
The judge then said that the balance of convenience was in favour of the petitioners for staying the notification and stayed all further proceedings pursuant to the university notification August 23, 2013.