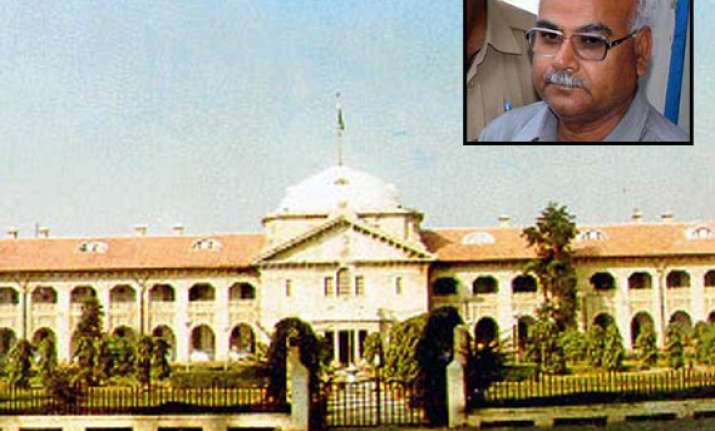 Lucknow, July 27: After the case of mysterious death of Deputy Chief Medical Officer Y S Sachan in a jail, the Allahabad High Court today asked the CBI to also probe the murders of two of his former senior colleagues in Lucknow and complete the investigations within three months. 
The order was passed by a Lucknow bench comprising justices Pradeep Kant and Ritu Raj Awasthi just a week after the Mayawati government had recommended a CBI probe into the deaths of Chief Medical Officers V K Arya and B P Singh and the health department scam of which the murders were believed to be a fallout.

The court directed the CBI to complete the investigation into both the murders within three months period.

The court on last Friday reserved its order on the pending PIL seeking direction for the CBI probe into the murder of two CMOs in the state capital.  In the last hearing, the charge sheet, case diary along with entire records related to police investigations in the murders were submitted on the direction of the High Court. 
The High Court had directed the police not to proceed further in the matter and asked the trial judge not to take any decision on the charge sheets pending before him.

While CMO Arya was shot dead in October last year, B P Singh was killed in Gomti Nagar area on April 2 last.  Later on June 22, Dy CMO Sachan, who was named as the conspirator in Singh's murder, was also found dead inside the Lucknow district jail hospital.

Bowing to strident demands, Chief Minister Mayawati had on July 13 ordered a CBI inquiry into Sachan's death and the next day the Allahabad High Court too ordered a probe by the agency. The CBI was directed to complete the inquiry within three months.

The Uttar Pradesh government had on July 20 also decided to hand over further investigation into murders of the two CMOs to the CBI.

"The state government decided to hand over both the cases to the CBI for further investigation so that the agency could go into the depth of deputy CMO Y S Sachan's death," an official spokesman had said here.

He had said that the decision was taken so that truth should come to fore if there is any connection between death of Sachan and murder of two CMOs.

The government also decided to transfer investigation into financial irregularities into CMO family welfare office to the agency. PTI