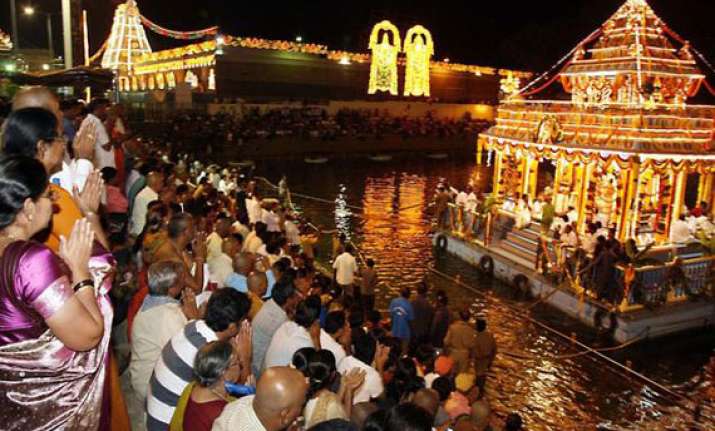 Chennai: A petition seeking to protect Tamil Nadu pilgrims visiting the famous hill shrine of Lord Venkateswara in Thirumala in Andhra Pradesh in the backdrop of continuing anti-Telangana stir has been filed in the Madras High Court.
Petitioner, advocate Gnanasekharan, sought a direction to the Centre and the governments of Tamil Nadu and Andhra Pradesh to take adequate steps to provide sufficient protection to the pilgrims en route Tirumala.   
He said the Centre's announcement on July 31 last that a separate Telangana would be formed has triggered protests in more than ten districts, including Chitoor under which Tirupati-Tirumala falls.    
The anti-telangana protesters were indulging in violence and disrupting peaceful life. Pilgrims from Tamil Nadu to Tirumala were not allowed to visit the shrine, he charged.    
He submitted that he had been visiting the temple continuously from 1983 and the Freedom of Worship and Religious Practice which are guaranteed under the Constitution had been affected by the acts of trouble makers.    
The PIL is expected to come up for hearing on October 3.