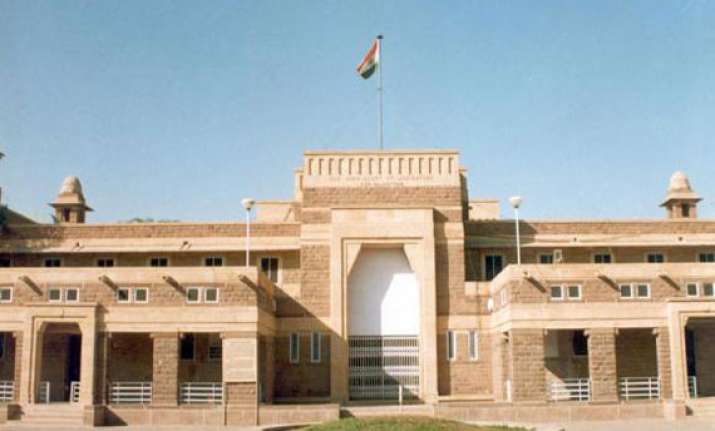 Jaipur:  Rajasthan High Court yesterday issued comtempt of court notices to President and Secretary of High Court Bar Association for allegedly disrupting proceedings of the court during a hearing and directed Bar Council of Rajasthan to take disciplinary action against them.
A single judge bench of Justice Bela M Trivedi initiated suo motu proceedings against Manoj Sharma, President and Bhuvnesh Sharma, General Secretary Rajasthan High Court Bar Association and directed to issue criminal contempt of court notices to them.
The court observed, "In the midst of the judicial proceedings at about 11:30 AM yesterday, Manoj Sharma, the President and  Bhuvnesh Sharma, the General Secretary of the Rajasthan Bar Association, Jaipur along with many other advocates rushed into the court room and asked the court not to pass adverse orders in the matters in absence of the advocates.
"They also started threatening and pressurising the court under the guise of request, for not proceeding further in the matters. When the court told them not to interfere in the judicial proceedings, they started shouting anti-court slogans.
"When the court told them not to pressurise the court and the litigants or to cause any interference in the process of administration of justice, or else the court would be compelled to pass orders against them, they said "aap baahar se aaye ho yaha ka mahaul nahi jaanti" (you have came from other state and you do not know the working atmosphere here) and then started shouting slogans in the court room 'Bela Trivedi haay haay'.
The court under the circumstances had no alternative but to stop the judicial work and to retire in the chamber, declaring that appropriate orders shall be passed in the matter," reads the order.