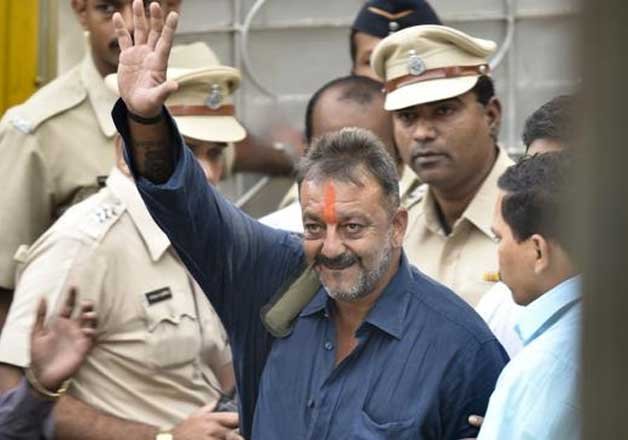 Mumbai: The Bombay High Court has adjourned hearing of a PIL challenging the early release on remission of Sanjay Dutt from Pune's Yerawada prison, after observing that there was no urgency as the actor has already been released today.
A division bench of justices V M Kanade and Revati Mohite Dere sought to know from petitioner Pradeep Bhalekar, a social activist, why he approached the court at the last minute.
Dutt, who served the five-year sentence awarded to him by Supreme Court in the 1993 bomb blasts case, was released this morning from the Yerawada prison near Pune after the Maharashtra Home department granted him remission considering his good behaviour.
Alos read: There is no easy way to freedom, my friend, says Sanjay Dutt after release
The 56 year old actor was all smiles and he calmly waved hand to the crowd.
Dutt's wife Manyata and director Raj Kumar Hirani received the actor outside jail.
Rajkumar Hirani also captured Sanjay Dutt's exit from prison in camera. The shot will be a part of the Sanjay Dutt biopic that the filmmaker is working on.
Sanjay Dutt will offer obeisance at the famous Siddhivinayak temple in Mumbai today to seek blessings of Lord Ganesha. He will next offer prayers at his mother and late actress Nargis Dutt's grave.