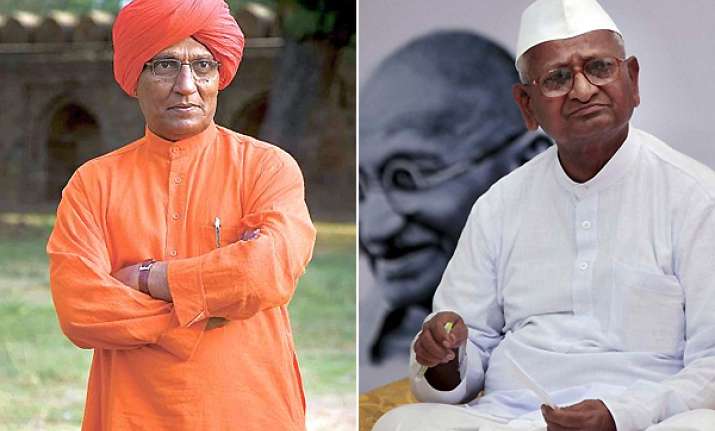 New Delhi, Oct 24: After raising questions about the way in which funds for Anna Hazare agitation was managed, Swami Agnivesh today claimed that the Gandhian was upset about the management of the accounts and a delay in auditing will make the people associated with the movement worried.

Agnivesh claimed that Hazare expressed concerned when he came to know about the lapses and during a meeting in Ralegan Siddhi on September 10 and 11, he told Team Anna members that it was "unacceptable" and that an audit should be done.

"Hazare said that copies should be sent to him and told the meeting that if you make people associated with the movement as trustees, the people would have more trust on us," Agnivesh said.

His comments came days after he alleged that funds collected for the agitation was deposited in the trust run by Arvind Kejriwal from which the names of major Team Anna members were missing, a claim dismissed as made "out of anger". He had earlier alleged that Kejriwal had siphoned off over Rs 80 lakh.

"Hazare told the meeting that an audit should be done since his name is associated with it. He told the meeting that he will not allow any 'hanky-panky'. He said you should make sure that audit is done and posted on website," he said.

Agnivesh, who was ousted from Team Anna following the surfacing of a video in which he was shown talking to someone asking him to deal with Hazare strongly, said the Gandhian had set a deadline of October 15 for completing the audit.

"Now, it has been sometime since the deadline is over. So it is obvious that people would be worried as nothing has been done over the issue," he said, even as Team Anna noted that they will publicise the accounts by this month-end.

"If there is any reason why it has not been done, they should have allowed people to know about it," Agnivesh said, adding that he was not levelling any allegations against anyone.

"Funds that has been spent and funds that have come should both be audited. This is the need of the hour, if the faith of people is to be kept intact," he said.

Agnivesh, who on Saturday alleged that Kejriwal has siphoned off over Rs 80 lakh donated for Hazare's agitation by diverting it to a trust run by him, said Anna Hazare does not have his name in the Public Cause Research Foundation run by Kejriwal.

"Even Justice Santosh Hegde, who has a clean image, does not have his name in the trust. So, the main members of the Team were not part of the trust and the old trust where Kejriwal and his members were part...the money was deposited in their name," he alleged.