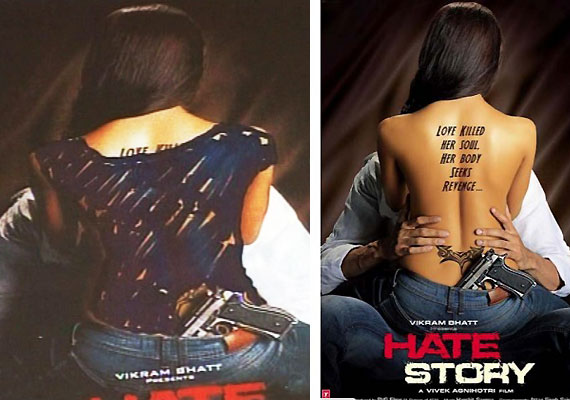 Kolkata, Apr 19: The erotic and controversial film Hate Story has run into a fresh controfersay, with the film posters showing Bengali actress Paoli Dam's bare back painted blue throughout Kolkata city on orders from the Calcutta High Court .
Justice Dipankar Dutta of the High Court yesterday refused to stay an order by the West Bengal Board of Censorship, which had directed the distributors not to display the posters showing the actress in sensuous positions.
"Obscene and Provocative" are the remarks being  used for the posters by the Censor board, which has  banned two posters – one showing Paoli's bare back and the other of her in a compromising position with a man.
Six other posters of Hate Story  were cleared only after blotting out the bare body of the actress with blue ink.
After this order of  West Bengal board of  Censorship the distributors of the movie, Jalan Distributors  have challenged this in Calcutta High Court.
The High Court has asked the  state government to file an affidavit  in reply to the plea from Jalan Distributors.