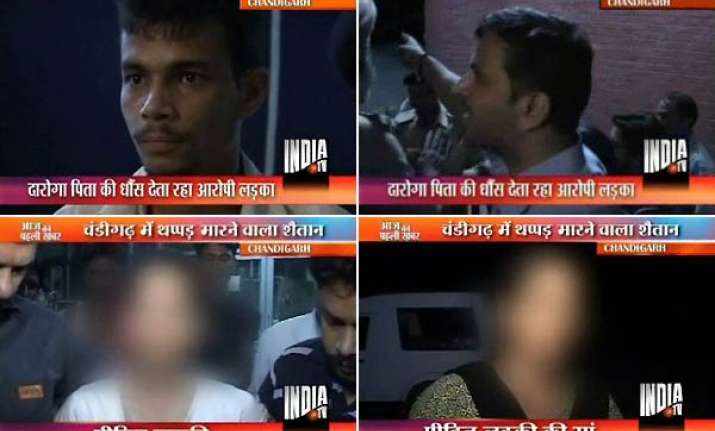 Chandigarh, July 27 : Ajay Gupta, a B.Com student and son of a Haryana police sub-inspector Shiv Kumar Gupta, was arrested on Tuesday on charge of eve-teasing and slapping a girl and her mother in Chandigarh.
 
The boy first accosted the victim while she was returning from tuition, and tried to ask her name. When the girl rebuffed, he slapped her four times. Her mother tried to interfere, and the boy slapped her mother too.
 
As a crowd collected, and Ajay Gupta was taken to the Sector 34 police station, the police officials hesistated in filing an FIR against him.
 
After much pandemonium and with the intervention of the media, the inspector's son was taken to a hospital late Tuesday night for a medical checkup and placed under detention.