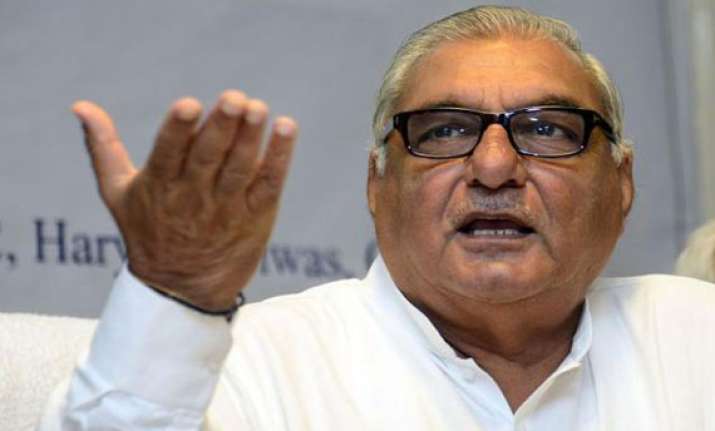 Chandigarh: The Haryana government yesterday gave a cash reward of Rs 10 lakh to the five-year-old prodigy Kautilya Pandit of Karnal, who has become famous for his vast knowledge of politics, economics and world geography.
Chief Minister Bhupinder Singh Hooda handed over the reward in the form of a fixed deposit and a certificate to the wonder boy from Kohand village in Gharonda sub-tehsil of Karnal district, 140 km from here.
"The state government would provide all possible helps to enable him to further excel in the field of education," Hooda said.
Kautilya is nowadays busy hopping from one TV studio to another showing off his memory by answering questions on a range of topics, including population of countries, their GDP, culture, heritage and other things.
"I love reading books, they are fun. I want to know everything about my country and the world," the boy, who studies in Class I and dubbed 'memory prince' by the media, had told PTI.
Though belonging to Kharhar village in Jhajjar district, Kautilya's family lives in Karnal district.  
"Kautilya studies for two-and-a-half hours daily. He has an enviable knowledge of almost all fields, including world geography, states of India, their chief ministers, languages and religions.
But he has a special expertise in the world map," Kautilya's father, Satish Sharma, told Hooda.
Sharma said the child's IQ level had not been checked yet, but during a TV interview, a Delhi University professor had told him it should be around 150.
Kautilya's grandfather Jai Kishan Sharma, from whom he appears to have assimilated much knowledge and information, grandmother Vidyavati, parents Satish and Sumita and other members of his family were present at the function.
The five-year-old has been invited to TV quiz show Kaun Banega Crorepati hosted by superstar Amitabh Bachchan.