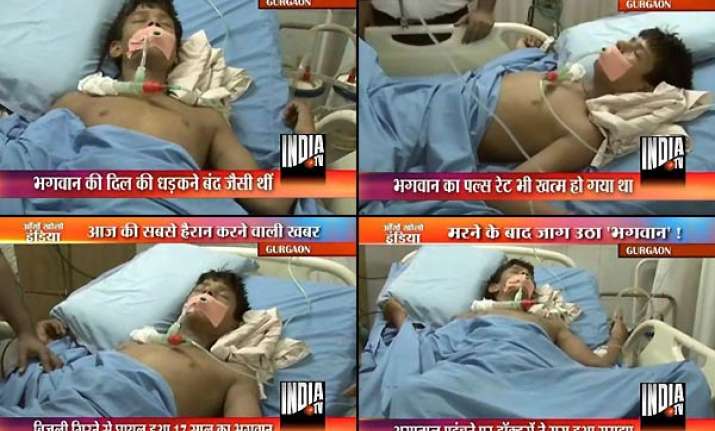 Gurgaon, Jun 28 : Bhagwaan, a 17-year-old  youth was severely burnt after being struck by lightning on Monday evening when it was raining heavily in Gurgaon.

The incident occurred when Bhagwaan was sitting with two  of his  friends when it was raining heavily  on Monday  evening. Suddenly lightning struck all three of them. Two of his friends were unconscious whereas  Bhagwan was  severely burnt.

Bhagwaan was almost dead when he was rushed to the nearby Sona Devi Hospital. Looking at his critical condition his family members lost all the hopes  of seeing him alive.

Doctors also declared him dead after recording his heartbeat and pulse.

However, the doctors took a last chance and started his treatment again and this time it was a miracle when doctors saw him breathing again.

However, Bhagwaan is still in coma and has been kept on ventilator. According to the doctors he  should recover soon.