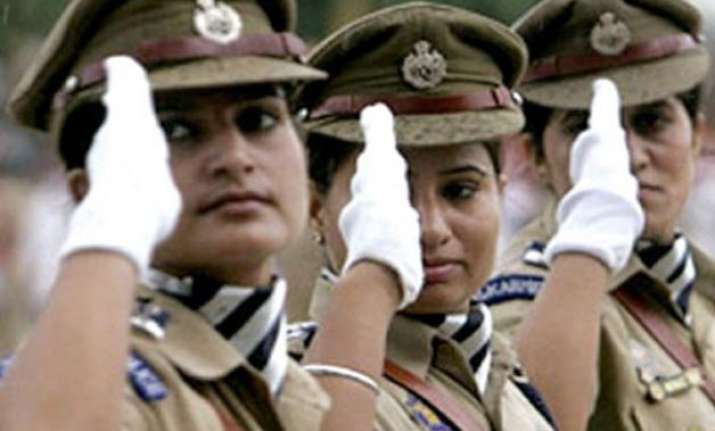 Ahmedabad : The Gujarat government is set to form the state's first all-women police band at the city Police Headquarters.
State Home department has recently given its nod to form the first only-women police band at Ahmedabad city police HQ through a notification.
Police bands are a male bastion show comprising 15 to 20 trained personnel who perform on special occasions such as VIP visits, parades, official ceremonies and Independence and Republic Day celebrations.
Each police HQ in all districts along with 18 SRP platoons in Gujarat have their own police bands.
Besides, city commissinerates including Ahmedabad,Surat and Rajkot also have their own police bands which only have male personnel.
"Usually, only male candidates with inclination towards music are recruited for police bands under constable and sub-inspector grade. At present, all police and SRP bands across the state have male personnel. When the women police bands would be formed here, they will become the first ever all-women band in Gujarat," Deputy SP, City Police headquarters, P V Raval said.
As per the notification issued by Home department, 18 women candidates will be recruited for the upcoming band in the city.
Apart from playing at government functions, citizens and police staff can hire the band for shows and at a reasonable price, it said.
Home department directed the officials concerned to form the 18-member band by February 2016 and a fund of Rs 33 lakh has been allocated for the purpose.
Out of 18 women candidates to be selected, three will be of assistance sub-inspector (ASI) grade, three head constable grade and 12 constable grade personnel.
Raval apprised that a temporary women police band was formed a year ago in Surat-based SRP platoon.
"The Surat-based band was not of permanent nature and was subsequently dissolved while this (new all-women band) would be of permanent nature with a dedicated female staff," the officer said.
At present, the all-male police band can be hired for Rs 6,000 per hour.
Staff crunch has, however, affected the bookings but with the new band police is hopeful of making a fresh start.
"Ideally, we should have at least 16 to 18 members.
But many have retired or transferred recently. Thus, it would be great if we get a whole new band. Since, we are cheaper than private bands many people prefer to book our band. But, we have not taken bookings since long due to staff crunch," said Rakesh Parmar, who handles city police band's bookings at the HQ.
After the recruitment, women candidates in the band will undergo a six-month training at the Police Training Academy near Karai in Gandhinagar.