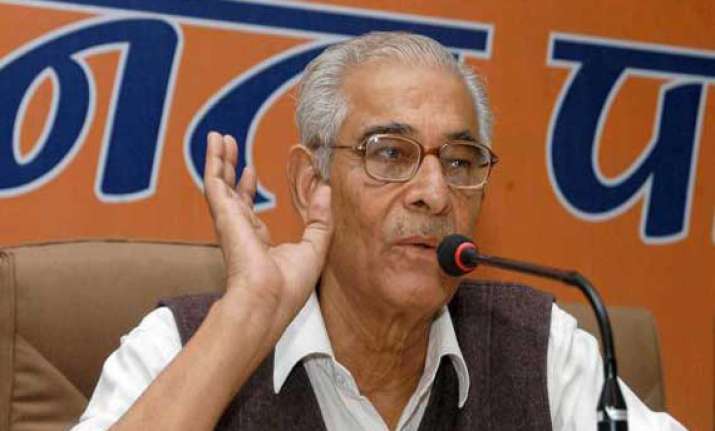 Mumbai: Gujarat Governor Om Prakash Kohli was today sworn in as the Governor of Maharashtra following resignation of his counterpart K Sankaranarayanan after the latter was transferred to Mizoram by the government.  
In a brief ceremony held at Raj Bhavan tonight, Kohli took the additional charge as Governor of Maharashtra.  Chief Justice of the Bombay High Court Justice Mohit Shah administered him the oath of the office, while Chief Secretary Swadhin Kshatriya read out the warrant of Kohli's appointment, issued by the President.
Kohli's wife Avinash, outgoing governor K Sankaranarayanan and his wife Radha, Chief Minister Prithviraj Chavan, Deputy Chief Minister Ajit Pawar, Speaker of state legislative Assembly Dilip Walse Patil, minister for protocol Suresh Shetty and senior government officials were present on the occasion.
Before the swearing-in ceremony, Sankaranarayanan, who submitted his resignation from the post to the President, was given the ceremonial Guard of Honour by the Indian Navy at the Raj Bhavan.
Kohli has been asked to take additional charge of the post of Governor of Maharashtra by a Presidential notification dated August 23, 2014.
Kohli (79) is a MA (Hindi) from University of Delhi and has worked as a lecturer at Hansraj College and Deshbandhu College (University of Delhi) for over 37 years. He was the president of Delhi University's Teachers Association (DUTA) from 1973-79 and a elected member of the Academic and Executive Councils of the University.  Kohli was the president of National Democratic Teacher's Front (NDTF), an organisation of university teachers.  He was the member of Rajya Sabha (1994-2000) and held organisational responsibilities in BJP for several years.