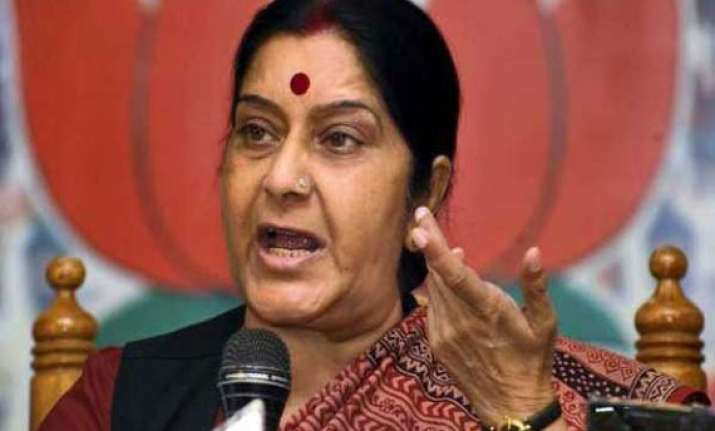 Hardoi (UP), Nov 14: Predicting mid-term polls, BJP leader Sushma Swaraj on sunday said the Manmohan Singh government has lost the trust of the people due to price rise and corruption and will not complete its five-year tenure. 
"In 2009 Congress-led UPA government was formed, by 2010 it became unpopular, and in 2011 it has become infamous due to rising price-rise and corruption... I think government will not complete its tenure and there will be mid-term polls," Swaraj, Leader of Opposition in the Lok Sabha, said during the party's 'Jan Swabhiman Yatra' here.

Taking potshots at UPA chairperson Sonia Gandhi, Swaraj said being a woman she should understand problems of the common women, who are daily facing problems due to price-rise.  She also did not spare the Prime Minister. "It's unfortunate that our economist Prime Minister only sees growth rate of the country and is not concerned with the problems of the people due to rising inflation. This inflation is due to faulty policies of the government and corruption,"she said.  The country "feels that his (PM) knowledge of economics is a waste as he is heading the most corrupt government", she said.

The BJP leader alleged that whenever an issue is raised, the prime minister "cleverly" passes on the buck to the allies.

"When an issue of scam in purchase of aircraft is raised,the finger is pointed towards Praful Patel. Similarly for price rise, he pins his responsibility on Sharad Pawar,"Swaraj said noting both were leaders of NCP, UPA ally.