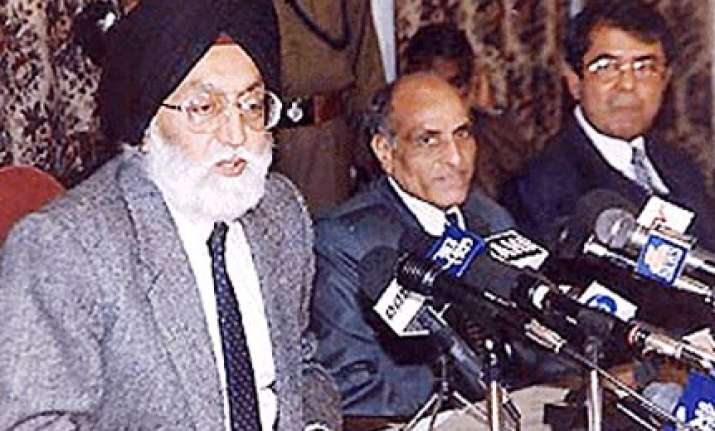 New Delhi: Government on Thursday  vowed to look into corruption allegations that has dogged Commonwealth Games and mulled a Finance Ministry probe but ruled out creating an apex committee to oversee the conduct of the mega sports event.  
With mounting allegations hitting hard the Games Organising Committee, the tone and tenor of the Government and the Congress was they will not shy away from taking action but wanted the energies to be focussed on hosting the Games successfully since just 55 days were left for the event. Sports Minister M S Gill said he will seek a Finance Ministry probe into the charges if there is "anything".  
Declaring that "India will get there", Gill said there was no alternative but to host them with success.  
"Have faith in India, India will get there....God is with us," Gill told Rajya Sabha where the graft charges generated heat. He said all 13 major stadiums, including Jawahar Lal Nehru Stadium are ready. He however said there is no point in setting up committees as they "serve nothing."
"As far as corruption is concerned, government will take all actions. I will write to the authorities including Finance Minister (and request him) please go seriously into ... if there is anything," Gill said. Referring to the findings of the Central Vigilance Commission and CAG, he said the agencies must speed up action and "catch whoever is (responsible)".  
Urban Development Minister Jaipal Reddy, who is also the chairman of the Group of Ministers on Commonwealth Games, told reporters that the charges of irregularities in Games preparations reported by media were unsubstantiated but promised to take stringent action if any specific complaint is brought to its notice.  
"These are sweeping unsubstantiated complaints. There could be corruption. But if any specific issues are brought to our notice now, or later, stringent action will be initiated immediately," Reddy said.  
Both Gill and Reddy were agreed there was no requirement for setting up an apex committee to oversee the games while responding to a suggestion by nominated Rajya Sabha member Mani Shankar Aiyar for such a panel on the lines of the one set up in the country for the 1982 Asiad. In a dig at his predecessor, Gill said," If more committees could solve the problem of the country, we could have 10 more, but that is not a solution".  
Aiyar made the demand for an apex committee headed by Gill to oversee the functioning of the games "in view of the patent failure to deliver untainted and clear games".  
The CVC has found serious discrepancies like award of works at higher rates to bidders, poor quality of construction and grant of work to ineligible agencies in different Games-related construction works. Reddy also said the proposal to form a committee is not feasible.  
"There is a legal difficulty to which Gill (Sports Minister) has referred in the House. The only organisation which can do (Games) is Organising Committee in India which entered into an agreement with Commonwealth Association. Therefore, government is not competent to tamper with it," Reddy said.  
Congress also endorsed Gill's remarks on setting up a new and said the priority is to organize the Games first and then probe the allegations of corruption and irregularities.  
"The party endorses what the Sports Minister has said. He has said that no problem will be solved  by constituting a new committee. The priority is that Games should be organized first and then probe all the issues of corruption that have come to fore," Party spokesperson Jayanthi Natarajan said. PTI