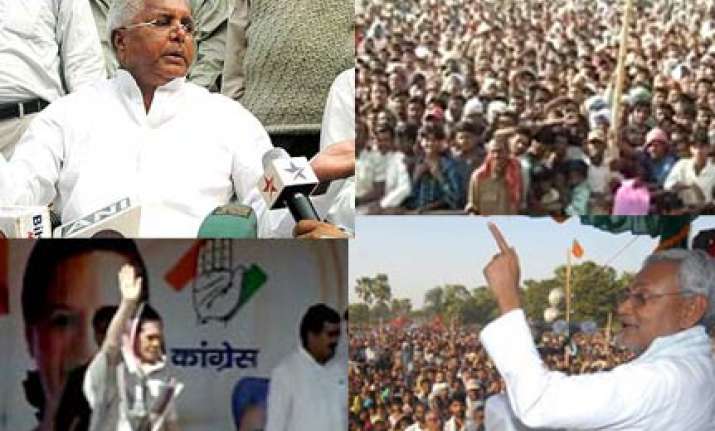 New Delhi, Oct 22 :  The Government yesterday ruled out bringing an Ordinance to ban telecast and publication of opinion polls during the ongoing Bihar assembly elections, a demand made by the Election Commission.
The Government's view was that an Ordinance at this stage may not be possible since the Winter session of Parliament has already been convened.
The EC in a letter to the Law Ministry yesterday asked for appropriate steps to prohibit dissemination of opinion polls on the ground they often tend to cause prejudicial effect on the minds of voters. The plea was made on the eve of the first of the six-phase polls in Bihar.
EC secretary K F Wilfred, in a letter to Legislative Affairs Secretary, had asked that an Ordinance be issued urgently to amend the existing law on opinion polls.
"It is extremely desirable that the law on the subject is amended urgently by issuing an ordinance," the letter said.
Senior officials in the Law Ministry said an Ordinance "at this stage" may not be possible as the date for the Winter Session of Parliament has already been announced.
An Ordinance, which has the force of a law till six months or till Parliament is convened, is normally issued when it is not in session.
Officials said the Representation of People's Act which regulates opinion and exit polls was amended and updated only last year and currently did not require any fresh changes. The latest amendment had prohibited the telecast and publication of exit polls till the completion of voting in all the phases of any election.
In 2008, the then Attorney General Milon K Banerjee had opined against a Law Ministry proposal seeking a ban on the opinion and exit polls during the period of elections. PTI