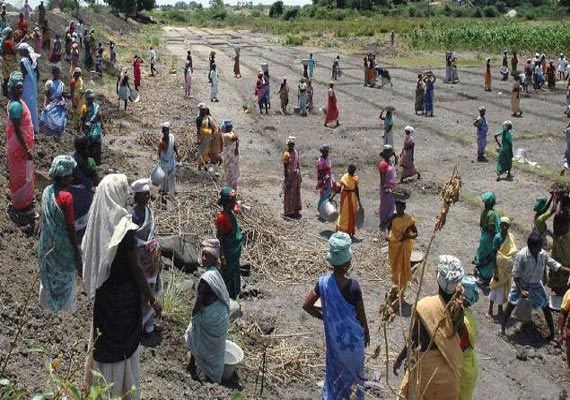 New Delhi, Jul 30:  In a pre-election freebie, one member of every rural households who has completed 100 days of work under MGNREGA may get free mobile device under a new programme aimed at empowerment.
Under the 'Bharat Mobile Scheme', one mobile may be provided per household, preferably to a woman, officials said adding the handsets will come with a three-year warranty.
The mobile device for The Mahatma Gandhi National Rural Employment Guarantee Act workers will be non-transferable as it will also be customised for transfer of benefits of different government programmes like direct cash transfers scheme.
Government official added that the programme is under discussion and details of the schemes are yet to be finalised.
According to initial proposal, selected telecom operators will be asked to provide mobile devices.
"Distribution would be done by the service providers in coordination with district administration," the source said.
The mobile numbers in the device is expected to work as first level authentication to identify and inform the beneficiary of scheme, sources said.
Around 5 crore households have been provided work in year 2012-13.