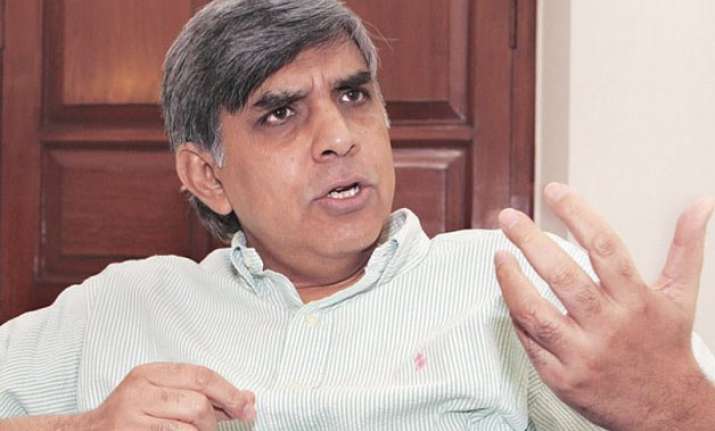 New Delhi: The HRD ministry has finally served a show cause notice on Delhi University vice chancellor Dinesh Singh asking him why he should not be removed from his post.
The show-cause notice has been served over the controversial four-year undergraduate programme and some other issues.
According to a report published in TOI, the queries to the VC include questions on why FYUP was launched in 2013 without the mandatory clearance from the Visitor's office. It also asks why the HRD ministry was kept in the dark.
Dinesh Singh is the first DU VC who has been given a show-cause notice. If the govt decides to axe Singh,  he would be the first DU VC to be removed from the post.
As quoted by TOI, a ministry sources said, "In case Singh does not reply to the show-cause notice, we will recommend the President to remove him. If he replies to the notice, natural justice demands that it be analyzed."
The show-cause notice also asks Singh to explain why BTech courses were started by Delhi University without clearance from the All India Council for Technical Education (AICTE). Many DU colleges were asked to start BTech courses on the promise that the university administration would seek AICTE approval, sources said.
The VC will also be asked to explain diversion of Rs 172 crore meant for OBC students in university departments and colleges to buy laptops.
VC will also have to explain why DU, in an affidavit in the Delhi high court, called itself a 'state' under Artcile 12 of the Constitution. DU had pointed out that  since it is a 'state' it can have own policy reservation under Article 16(A) of the Constitution. Later it was removed when it came to UGC's notice.
Singh has been given 15 days to reply to the notice served on him on Tuesday.