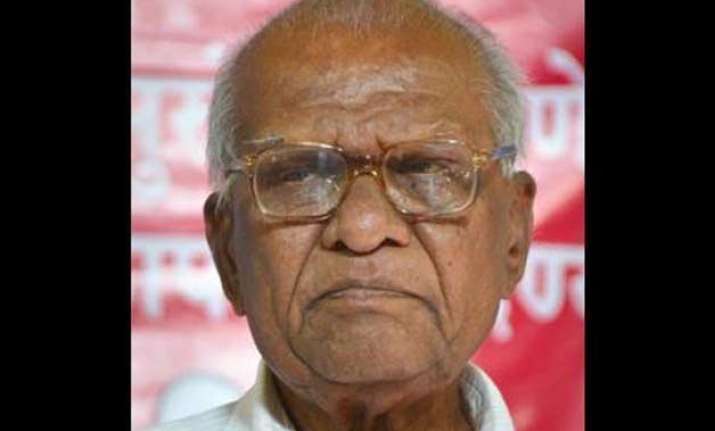 Kolhapur: The Kolhapur Police have announced a reward of Rs 5 lakh for providing information related to attack on senior CPI leader Govind Pansare and his wife Uma.
Anyone can come forward to provide information or can dial the mobile number 9764002274 for the same.
Superintendent of police Manojkumar Sharma said that a reward of Rs 5 lakh would be given to any individual providing credible information in the killing and thus helping the police to crack the case.
"We assure that there will be complete confidentiality about the identity of the person," he told Times of India.
The person who will provide the information will be given the reward secretly, he added.
The couple were shot at by two unidentified men riding on motorcycle on the morning of February 16 near their residence in Kolhapur. The incident took place when they were returning home after their morning walk.
Pansare was airlifted to Mumbai's Breach Candy Hospital on Friday evening for further treatment, but succumbed barely a couple of hours later around 11.30 pm.
He was 82 and is survived by his wife Uma, who is undergoing treatment for the injuries she sustained in the attack, and 2 daughters.
On Sunday morning, the police attempted to record the statement of Uma at the hospital, but the doctors told them she was not fit to go through these procedures.