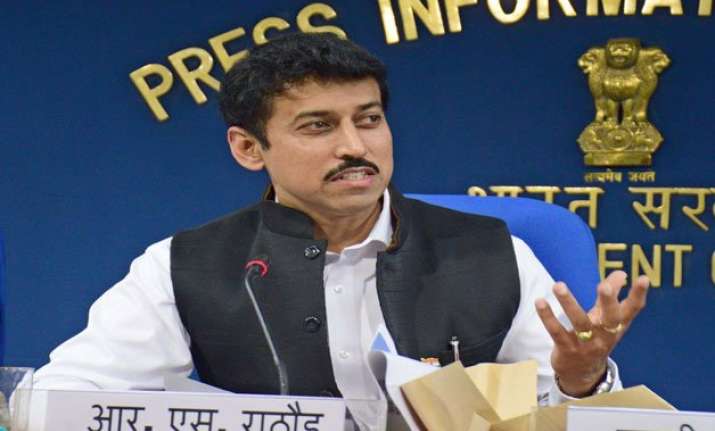 Mumbai:The government is planning to take the FM radio's reach to small towns and cities across the country by launching hundreds of stations in such places over the next two years, MoS for Information and Broadcasting Rajyavardhan Rathore said here yesterday.
"We are about to launch Phase-III auctions, starting with 315 cities, but we will move on to many more. Perhaps in two years' time, we could have around 900 cities which will have multiple FM radio stations despite the fact that 92 per cent of the population is covered by radio," he said while addressing the plenary session of Ficci-Frames 2015.
"The ministry is working hard to improve our media units, he said, adding "The Prime Minister himself has been able to popularise radio".
Currently, the ministry is busy reviewing the Cinematograph Act in the light of suggestions made by the Justice Mudgal Committee.
"We have decided to review the Cinematograph Act. We have the report by Justic Mudgal report with us. The committee submitted its report before us around a year and half ago. Based on those recommendations, we have decided to redo the Act," he said.
"We want to make film certification a content-based one. We want to have a certification board to act as a true certification board. We want to have an online processing system so that film-makers are able to see dates and schedule application processes accordingly," he said, adding that "the entire process would bring transparency to the system."
The government is keen to improve film and television training institutes and is looking for active participation by the industry for the same, he said.