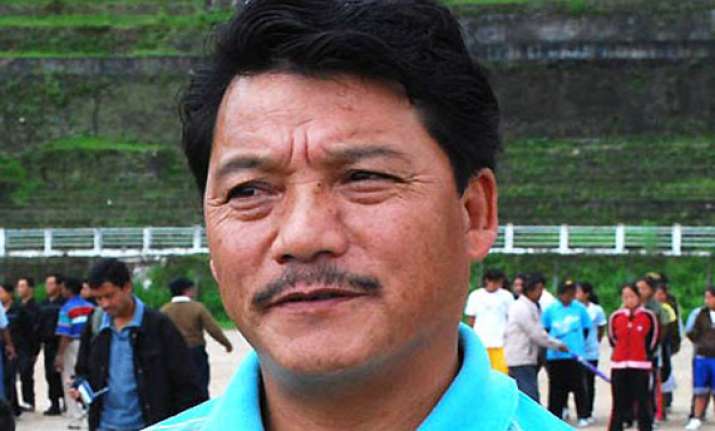 Sukna (Darjeeling): Gorkha Janmukti Morcha chief Bimal Gurung on Sunday campaigned for BJP candidate from Darjeeling S S Ahluwalia and appealed to voters to defeat Trinamool candidate footballer Bhaichung Bhutia.
Addressing voters in Sukna, Gurung alleged that West Bengal chief minister Mamata Banerjee is converting Gorkhaland into "murdaland", not Switzerland.
He alleged that the state police was arresting GJM activists without  any rhyme or reason. "Our demand is separate statehood for Gorkhaland, and we will do everything to protect our Gorkha community", he said.
BJP leader Ahluwalia said, his party was in favour of creation of small states, and his party leadership would surely consider the demands of Gorkhas and other tribals of Dooars region.
Darjeeling Lok Sabha constituency has a total electorate of 14,15,156 out of which more than five lakh voters are from the three hill subdivisions of Darjeeling district.
In the 2009 elections, BJP's Jaswant Singh was elected from Darjeeling with GJM support.