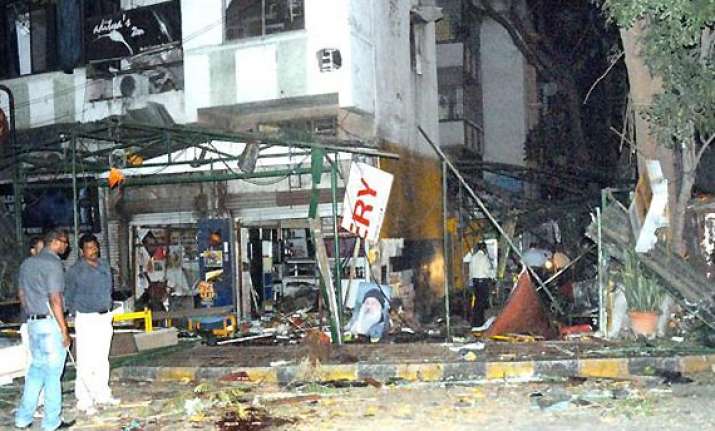 Mumbai: Himayat Mirza Baig, death row convict of Pune's German Bakery blast, on Tuesday pointed out to the Bombay High Court discrepancies in separate investigations conducted by Maharashtra, Delhi and Bangalore police in the terror case.
Baig's lawyer Mehmood Pracha, arguing against the death sentence, said that since there were discrepancies in the findings of different investigating agencies, there should be a fresh probe into the case, a fresh trial and examining of more witnesses.
His submission came before a division bench of Justice Vijaya K. Tahilramani and Justice Mridula Bhatkar which is holding hearing on the confirmation of the death sentence awarded to Baig in April by a Pune sessions court for the Feb 13, 2010 blast.
Pracha said that that Delhi Police had nabbed Mohammed Qateel Jafar Siddiqui, who was involved in the 2010 Chinnaswamy Stadium blast in Bangalore, among others.
Investigators from Bangalore and Delhi interrogated Siddiqui and filed charge sheets stating that he was also the perpetrator of the Pune blast.
"This means, Baig has been implicated in this case," Pracha said, seeking a probe by the National Investigation Agency in the German Bakery blast.
On June 8 last year, Siddiqui, a suspected operative of the Indian Mujahideen terror group, was killed in the Yerawada Central Jail in Pune by some fellow inmates.
He was nabbed for his role in the Chinnaswamy Stadium blast and Jama Masjid blast in Delhi and had been brought to Pune by the Maharashtra Anti-Terrorism Squad (ATS) for his role in planning to carryout an explosion in Ganpati Temple in Pune.
In a related development, state Samajwadi Party chief Abu Asim Azmi demanded a NIA probe into the German Bakery blast in which Baig was awarded the death sentence.
"Baig has been convicted on the basis of the ATS probe. We have seen what happened in the Malegaon 2006 blast case, the Ajmer Sharif blast, Mecca Masjid blast and Samjhauta Express blast. In all these cases, innocent Muslim youth were arrested but after the NIA investigations, others were nabbed," Azmi told reporters.