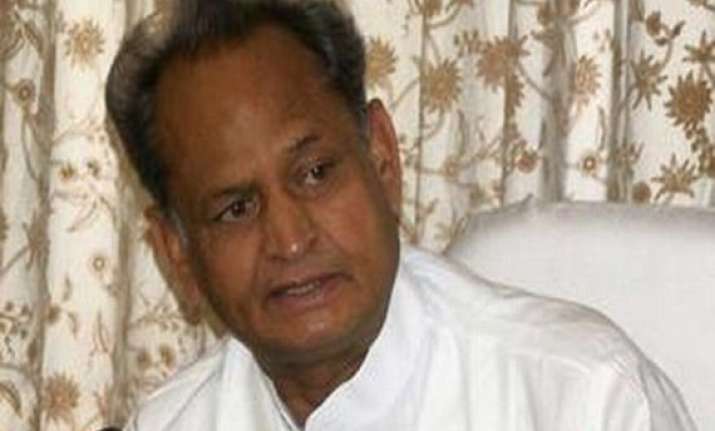 Jaipur/Chittorgarh, May 23: Rajasthan Chief Minister Ashok Gehlot today alleged that several innocent people fell to the bullets of police in protests during the previous BJP regime.
Addressing a gathering in Chittorgarh district, Gehlot claimed,"farmers demanding water and Gujjars demanding reservation had to face bullets and many people were killed in firing."
He held former chief minister Vasundhara Raje responsible for the deaths.
While speaking in the state capital, the Chief Minister talked about development schemes of his government.
"Rajasthan has become the leading state in social security sector by introducing various schemes and programmes," he said.
Gehlot said the state government has in the last four-and-a-half-year gave various schemes like Janani Shishu Suraksha, free medicines scheme, BPL housing scheme among others which delivered encouraging results and proved boon for people.
"We made all possible efforts to give good and transparent governance. Details of assets of (chief minister and) ministers were made public and priority was given to e-governance so as to ensure transparent functioning," Gehlot told reporters in Udaipur before leaving for Jaipur.