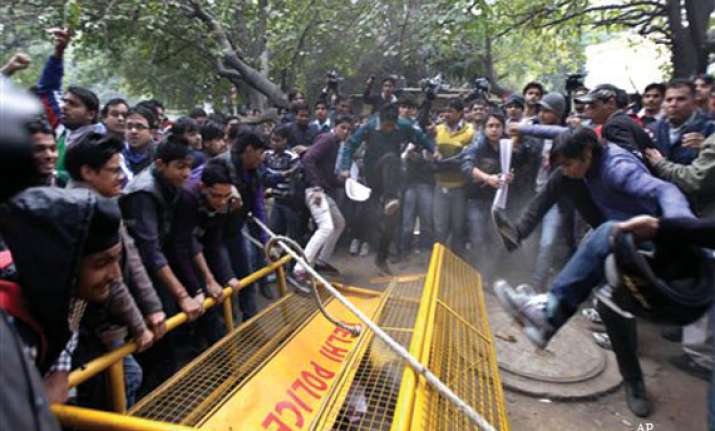 New Delhi, Dec 31:  Protests against violence on women continued in the national capital Monday, a day after the city's gang-rape victim was cremated under heavy security.
A large number of people, mainly the young, gathered near Jantar Mantar in the heart of Delhi, pressing the government to enact a strict legislation against rape and other crimes. The crowd included activists, students and professionals.
The area was covered with posters and hundreds in the crowd formed groups, chanting slogans, demanding action against crimes such as rape. While a majority called for social change and rebellion, some groups
also chanted anti-government and anti-police slogans.