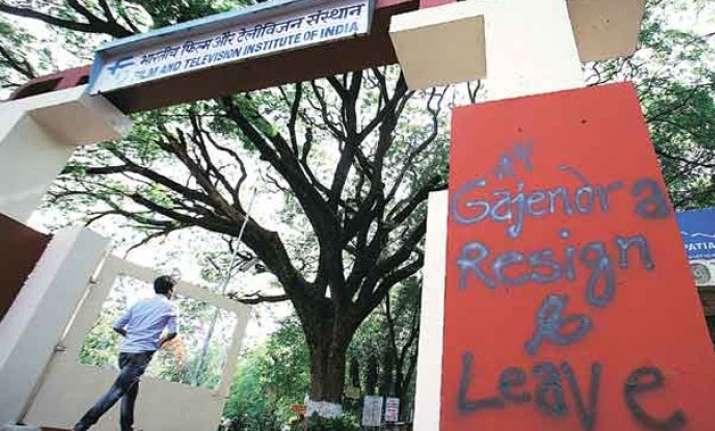 New Delhi: Film and Television Institute of India (FTII) student today called-off their 139-day old strike.
Informing about the latest development, Rakesh Shukla, a direction and screenplay student from the 2009 batch, however, said that they are calling-off the strike but protest at different level will continue.
"We are ending our strike but our protest will continue at different level," Shukla said.
The students of FTII were on strike for over 4 months against the appointment of BJP member and television personality Gajendra Chauhan as its chairman.
The students, who were demanding removal of Chauhan as well as four society members of the prestigious film and television institute based in Pune, had so far held 5 rounds of talks with Union Minister of State for Information and Broadcasting Rajyavardhan Singh Rathore.